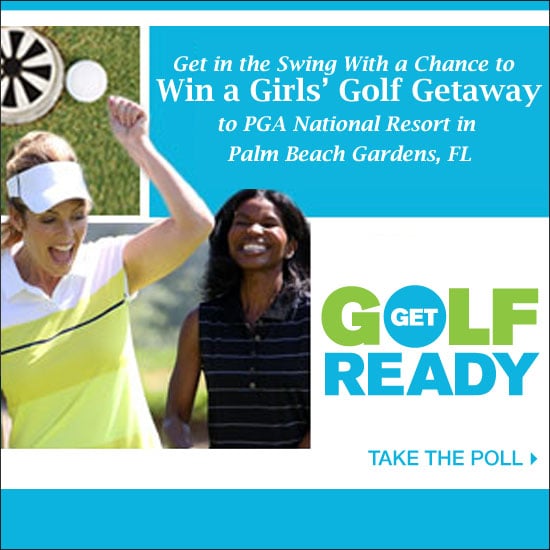 Admit it. You've watched your boyfriend or husband get ready to hit the links, golf bag in hand, and wondered what all the fuss is about. You may have even seen a gal just like you, dressed to the nines in a cute little skort and polo shirt, and envied her talent and ease on the course even more than you coveted her style.
Whether you think you might want to get serious about the game, want to pick up enough skills to hold your own against the man in your life, or just want to learn a new sport, the Get Golf Ready program is designed to teach everything you'll need to play golf in just a few lessons — with hands-on instruction from PGA and LPGA professionals.
If you haven't already, log in to POPSUGAR and answer the question below to show us which benefit sounds the most appealing to you. You'll automatically be entered to win the ultimate girls' golf getaway package for you plus a friend, which includes:
Why not take a swing? Log in, answer the questions below, and enter for your chance to win!