Ginnifer Goodwin Is a Celeb Who Is Vegan
Ginnifer Goodwin Has Big Love For Veganism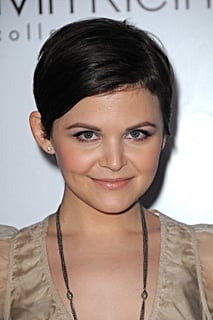 I'm a big fan of Ginnifer Goodwin, mostly because I love Margene, her character on the hit HBO series Big Love. Margene brings a wide-eyed naivete to the show, and to me seems like a very unlikely candidate for polygamy. After all, she was the babysitter. In real life, Ginnifer joins a growing list of celebs — think Natalie Portman and Alicia Silverstone — who are vegan. While the thought of giving up all things animal might seem difficult for some, Ginnifer recently shared with 21-Day Vegan Kickstart that going vegan isn't as hard as most people think. Here's what I learned about going vegan from Ginnifer's own transition into the lifestyle.
You can live without cheese. Ginnifer says that before becoming vegan she knew without a doubt that she could "absolutely, positively could never give up cheese." She was wrong. Not only did she manage to ween herself off of "cheeseburgers, pizza, and macaroni and cheese," she got some family members in on the action too. "Now two of my four parents have gone vegan. They see the impact a plant-based diet has had on my life and want to live more healthfully and happily, too."
Food is more enjoyable. "Your taste buds will awake, and you can eat more without gaining weight!"
It's the responsible thing to do. Once she learned the drawbacks of eating factory-farmed meat, Ginnifer knew she had to go vegan. She admits it was not only an easy choice, but one that was "practical and reasonable" too.
It's easy, everyone is doing it. Since veganism has really taken off, Ginnifer says that everything you need to start is already out there. "Go online to discover accidentally-vegan foods you've always enjoyed and how to order vegan meals at restaurants you already frequent. Learn about new products and ask your local grocery to carry them. They will."
If you think you can't live without cheese, then try making my vegan mac-n-cheese.