Ginnifer Goodwin Diet and Fitness Routine
Fit Philosophy: Ginnifer Goodwin
Happy birthday, Ginnifer Goodwin! The Once Upon a Time star turns 34 today, and to celebrate we're taking a look at how Ginnifer stays active and fit in her daily life.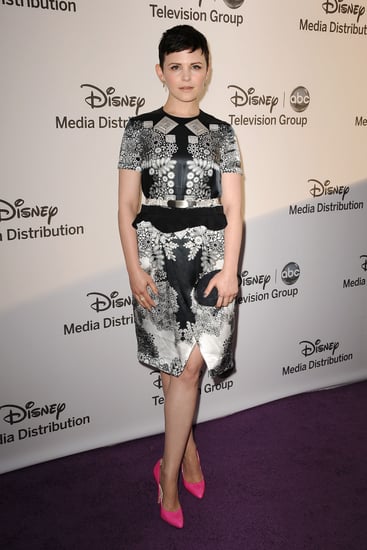 Always on the go: Ginnifer often credits living in health-conscious LA for her active lifestyle. Whether she's going to Ballet Body or The Bar Method, her workouts gravitate toward leotards, the barre, and pliés. She also turns everyday excursions into an excuse to power walk, "I'll speed-walk a couple of miles, get a cup of coffee, speed-walk back. It's so easy. Just break a sweat for 30 minutes and you're fine."
It's a lifestyle not a diet: An outspoken fan of Weight Watchers, she credits the diet program for helping her maintain a healthy weight in realistic ways. She told People, "It takes time because you lose the weight slowly . . . You don't have to go through that horrible yo-yo cycle of binging." Even when counting points, Ginnifer can indulge in treats like her favorite dark chocolate or a pasta dinner. Ginnifer maintains a sense of balance when it comes to eating, so she never has to feel deprived.
Health is more than just weight loss: For Ginnifer, being healthy means being confident, feeling less stressed, and maintaining a well-rounded perspective in her life. She told Health, "Healthy is beautiful. Because what comes with health is a clear mind and a high spirit. When I'm not healthy, I can't think straight, and I'm unhappy. I'll realize that I'm an emotional mess, and it's because I'm dehydrated. Or I'm cold and cranky, and it's because I'm not exercising and my circulation is poor."