Glee's Amber Riley Dropped Two Dress Sizes
Glee's Amber Riley Ditched Fast Food and Dropped Two Sizes
Amber Riley's character on Glee, the bold and confident Mercedes, isn't all that different from Amber herself. On and off camera, Amber didn't see her larger frame as a setback because she believes, "it's truly what's on the inside that counts." She recently told People, "I've always been comfortable with my size. I just decided it was time to get healthy."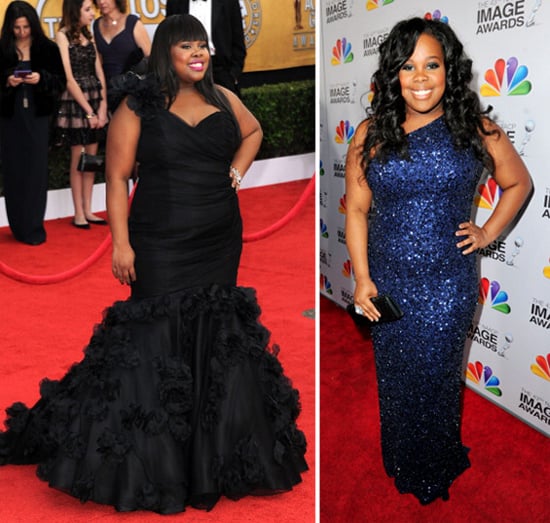 After stomach pains brought 26-year-old Amber to the doctor, she said, "I decided I was going to make a change and eat healthier." She ditched fast food, including burgers, because she says they "were attacking my stomach." Within seven months of eating healthier and exercising regularly, the singer and actress is proud of her weight-loss milestone — "I dropped two dress sizes!"
Weight loss is definitely an added perk to switching to a healthy diet and Amber beams, "I'm a lot more comfortable in dresses, especially gowns." The actress has always been a role model for body confidence, but it sounds like this Glee star is feeling even more confident in her new, slimmer frame.