Glow-in-the-Dark Running Gear by Stella McCartney For Adidas
Be Positively Glowing in Stella McCartney Sportswear
If I had some serious cash to drop on workout gear, I'd buy something from Stella McCartney's new glow-in-the-dark range for Adidas. It's seriously hot! The jacket, shorts, and running shoes feature a bold glow-in-the-dark leopard print, which is a perfect example of fashion meeting function.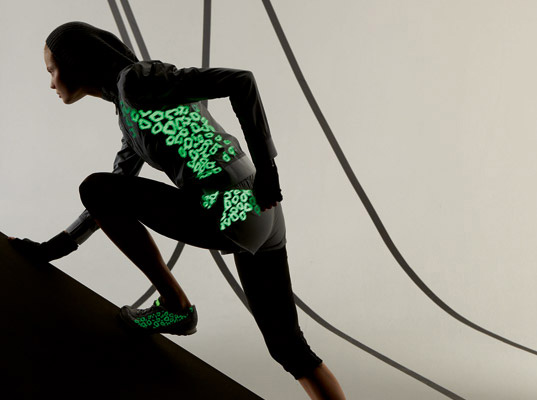 Stella tells Vogue UK:
"Running is one of our most popular categories and for me to make it have its own point of view is really key. I think that we did it this season in a direct way by looking at glow-in-the-dark. When you are running in an urban environment, you need to feel safe, when people can see you coming and stand out, especially in winter when it gets dark earlier. But at the same time we used it on a leopard print, so it's not so masculine and graphic."
The line is primarily made from breathable and weather-resistant polyester for the wearer's all-weather needs. Would you wear this line?