Gluten-Free Picnic Recipes
Summer Special: Your Gluten-Free Picnic Menu
When packing a picnic for a crowd, it can be hard to take care of everyone's dietary restrictions. For a hassle-free and healthy picnic to feed a gluten-free crew, let this menu pave the way. From the starter to dessert, we've got you covered with five easy recipes to pack for a Summer picnic.
White Bean Dip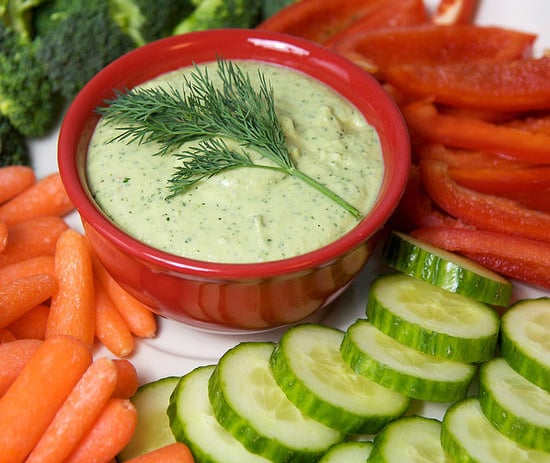 Toss cannellini beans, plain nonfat Greek yogurt, fresh dill, and lemon juice into your food processor for this zesty bean dip. Come prepared with gluten-free crackers or fresh veggies so everyone can dip in freely.
Chickpea Salad Wraps


Don't feel left out when everyone is digging into thick sandwich bread. Skip the standard wheat wrap, and tuck this chickpea salad with apples, celery, and pecan into lettuce or collard green wrap for a nice crunch.
Asparagus Potato Salad


Forget the mindset that fatty mayo needs to go into every potato salad. This mayo-free asparagus potato salad recipe is dressed with herbs, shallot, mustard, and topped off with a of bacon for a delicious and fresh side dish fit for a gluten-free crowd.
Keep reading to see what's for dessert.
Mango With Chili and Lime

Make the most of mango season with a sweet and spicy preparation. Check out this video from POPSUGAR Food that explains how simple it is to create a fresh fruit salad with chili and lime.
Almond and Coconut Macaroons


If a picnic isn't a picnic without a "real" dessert, don't worry about buying cookies from the store. Cook up these easy gluten-free almond and coconut macaroons for a sweet ending that requires just a few ingredients.