Gluten-Free Store-Bought Sweet Snacks
Gluten-Free Snack Attack! 4 Store-Bought Sweet Treats
Taken on a gluten-free lifestyle? You can still easily enjoy treats that aren't homemade! Now more than ever, retailers are taking note of the high demand for quick gluten-free snacks. Satisfy your sweet tooth with one of these tasty options you can find online or at your local health food store.
Navitas Cacao Goji Snacks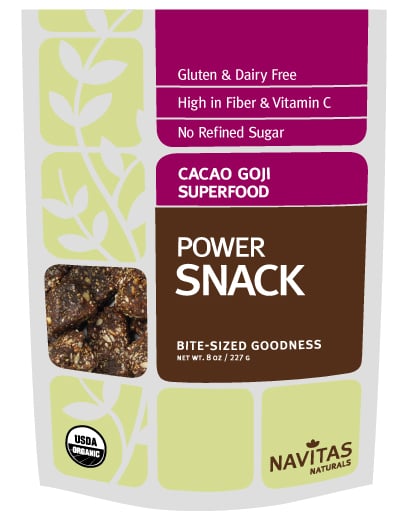 These nutrient-dense Navitas Cacao Goji Snacks ($12) taste like tiny healthy brownie bites. Made from ingredients suitable for gluten-free eaters, they're also high in fiber and antioxidants. I like keeping a bag of these at my desk for the times when sweet cravings strike.
The Gluten-Free Protein Bar

Vegan, chock-full of protein power, and (obviously) perfect for someone with a gluten intolerance, The Gluten-Free Protein Bars ($28 for 12 bars) are all natural and delicious. Unlike many power bars on the market, you'll be able to recognize (and pronounce) every ingredient listed.
Lucy's Gluten-Free Chocolate Chip Cookies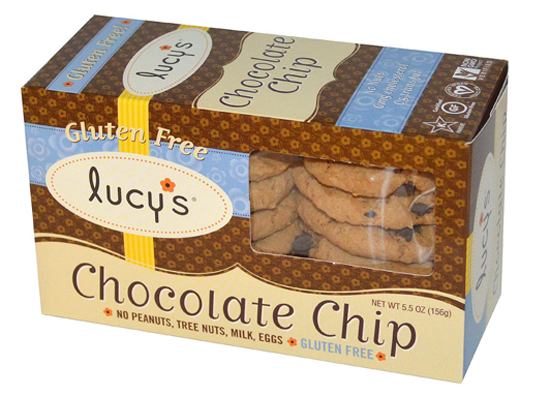 Looking for a gluten-free cookie that actually tastes like a cookie? Dig into a box of Lucy's Chocolate Chip Cookies ($6 per box) that are made without any gluten, milk, eggs, or peanuts. Even better, two of these cookies weigh in at under 90 calories.
Earth Balance PB Popps

If you never make up your mind between salty and sweet, go for a snack that offers both: Earth Balance PB Popps ($5). Once you take a bite of these gluten-free popcorn bites "cuddled in peanut butter and a bustle of oats," you'll be hooked.