Go Bold and Bright With Your Workout Gear This Spring
Do You Ever Lighten Up Your Workout Wear?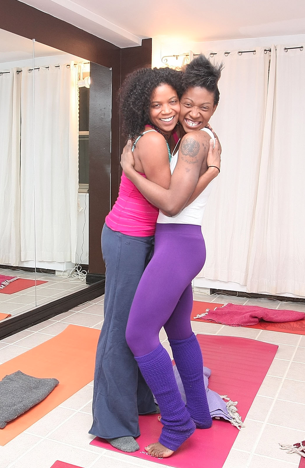 Today I woke up, went online, and suddenly became fixated on a photo of Ellen Pompeo. She was sporting a pair of bright fluorescent red workout pants — talk about not needing my morning tea! I couldn't help but think about all of the pairs of black workout pants I have and how I've never had the courage to try a different color.
Flashy footwear for Spring? I've got it covered. Colorful sports bras, shorts, and gym bag? They are all bright tropical hues as well. But what is it with my workout pants? Why can't I just step away from black for a moment and explore other color families — like blues, or perhaps the wonderful world of greens? I'm not the only one who sticks to black — all of team Fit prefers darker workout pants, as does most of the people I see when I work out. Is it because we think the bright hues will draw attention to our butt, hips, and thighs? But nowadays workout gear fits so perfectly, I'm at a loss for excuses? What are your thoughts?