Go to the Gym When It's Not Crowded
Fit Tip: Explore Your Gym During Off-Peak Hours
If you've signed up for a new gym this year, figuring out how things work, from treadmill etiquette to the location of the foam rollers, can be a bit overwhelming. Tack on an overcrowded locker room and intimidating-looking machines, and it may want you to skip a workout.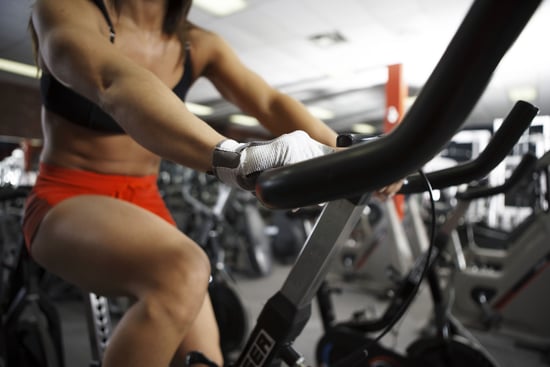 Instead of skipping out on exercising altogether, figure out your gym's dynamics when it's less crowded. Find a time when it's slow, like earlier in the morning, later at night, or on the weekends, and use the time to figure out how to work all of the machines or where all the props are for class or to just stop and think so you can figure out your own gym-going preferences. Not having a crowd of people around you can even help you feel more confident while doing exercises, especially if you are feeling self-conscious about how well you're mastering a new set of moves.
Whether or not you are going to the gym when it's overcrowded or during off-peak hours, here are some gym etiquette rules that you should be following.
Gym rats, do you have any more advice to give for newbies?