Going to a Party? Go in With a Plan
The holidays offer plenty of opportunities for indulgence, which can be both a blessing and a curse for some of us. There's no need to deprive yourself during the festivities, but there's a way to enjoy the great food without going totally overboard. Create a plan of attack before attending parties or big dinners so you don't eat everything in sight.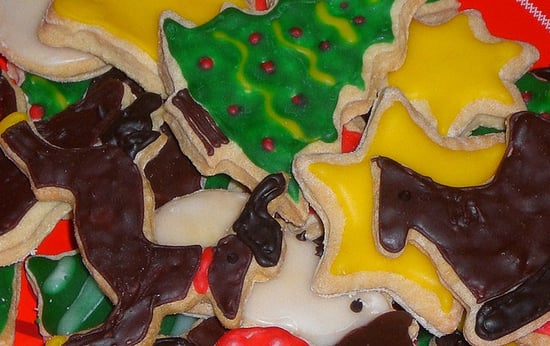 There are two ways to approach your plan. Either select certain foods that you know you want to eat, or limit yourself to a few bites of a wider selection of treats. For example, if you're a die-hard fan of your mom's special Christmas cookies, but there will be other sweets offered, consider simply sticking to your favorite cookie so that you don't waste calories on something you like less. Another idea would be to choose a maximum number of cookies you'll eat, and then select whatever has your mouth watering. Make the decision ahead of time and stick to your guns when you're in the situation.
If you truly love to taste all the delights of the season, I have a tip for you when you read more.
If you're someone who truly loves it all, portion control is your new best friend. After you've taken small samples of everything you want (and you're still hungry), choose the one thing that you loved most and take more of that one thing. The key is going in with a plan that certainly won't deprive you of holiday goodies but will prevent you from having to unbutton your pants!
Source: Flickr User seelensturm