Good Luck Running Gift Box
The Gift Every Runner in Your Life Deserves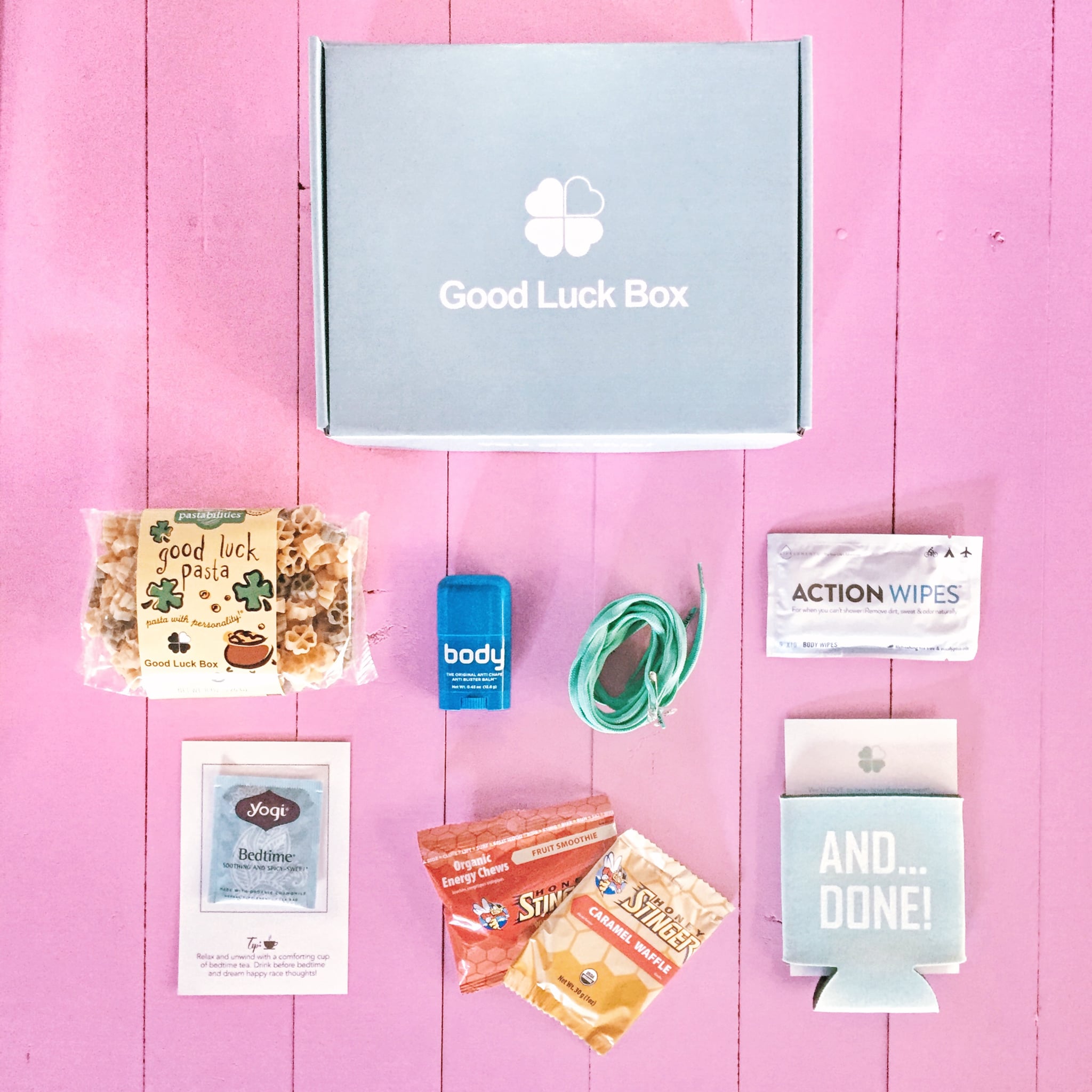 Image Source: POPSUGAR Photography / Dominique Astorino
Is there someone in your life currently sacrificing weekend brunches for long runs followed by ice baths and naps? Then they definitely deserve a Good Luck Box, a care package for runners. I don't even run, but was still touched by how thoughtful the items were — a few pictured above — when the box came my way.
When you order a Good Luck Box ($40), you choose the recipient's relationship to you, the race they're running, and what their goals are. From there, the box is personalized while also including things every runner needs. My box had pasta, body wipes, a traveling foam roller, energy gels, and Body Glide, just to name a few of the items it contained. There were also a few Boston Marathon–themed items like shoelaces and a beer koozie.
My teammate, who is a runner, said that if someone sent the box to her, she'd probably cry. While you may think her reaction is a little much, a tremendous amount of work goes into training — including managing nerves. There are days when you don't want to do it or are too sore to move, and inevitably the training run where you just lose it. Getting something like this from a friend is a simple nod that says, "You got this."