Green Juice For Sleep
Say Goodbye to Ambien! Sweet Greens Sleepy-Time Juice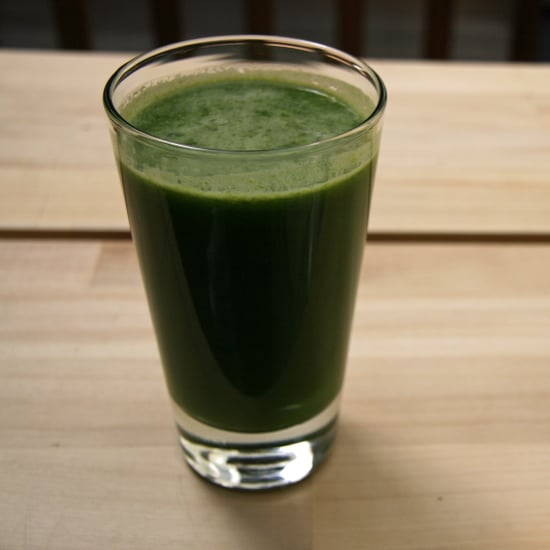 If you're having trouble falling asleep at night, skip the sleeping pills for this nutrient-rich juice instead. Neka Pasquale, founder of Urban Remedy, developed this recipe using ingredients known for having calming properties on the body. The result is a bright and balanced green juice that would taste good whatever the time of day! Here's how each ingredient adds to the overall effect of Neka's natural sleep aid:
Celery juice: Neka says celery juice contains essential oils that have a "calming effect on the nervous system," which can help the body unwind. "It also contains a high level of magnesium, which promotes muscle relaxation and a sense of well-being."
Watercress and romaine: Both of these ingredients are high in calcium, which, like magnesium, can help the body relax after a long day.
Lemon and orange: The citrus in this recipe contain inositol, which Neka says can help enhance REM sleep. In small studies, inositol has also been shown to calm anxiety, which may be especially helpful if stress keeps you up at night.
But juice alone is not a cure-all to restless nights; taking care of the body is key, Neka says. "Get yourself in bed around 10 p.m., as this is the body's natural resting time. Even if you're not ready to fall asleep, lay down and read a book or listen to music. It's the act of putting the body in a resting position that's most important!"
See Neka's recipe for sweet green sleep juice after the break!


Sweet Greens Juice For Sleep
From Neka Pasquale, founder of Urban Remedy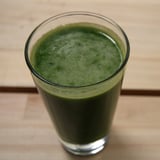 Ingredients
2 large organic oranges, peeled
1 organic lemon, peeled
1/2 bunch organic watercress
8 stalks organic celery
1/2 head organic romaine lettuce
Directions
Place all ingredients through a juicer, stir if necessary, and drink one glass immediately. The remaining juice should be stored in the refrigerator in an airtight container and consumed within 3 days.
Makes 32 ounces
Information
Category

Other, Drinks

Cuisine

North American