Green Tea Broth
Green Tea For Dinner? Let Us Explain . . .
If you're already drinking green tea, then might we suggest slurping it in some soup? Aside from its hefty dose of antioxidants, a green tea broth can ward off colds and even help boost metabolism. Rather than cooking with an animal or vegetable broth, use herbal green tea in soup to fortify noodles with an earthy flavor — perfect in a dish like udon soup. Because its flavor is subtle enough that it won't overpower a recipe, the options to use green tea in place of a broth are endless.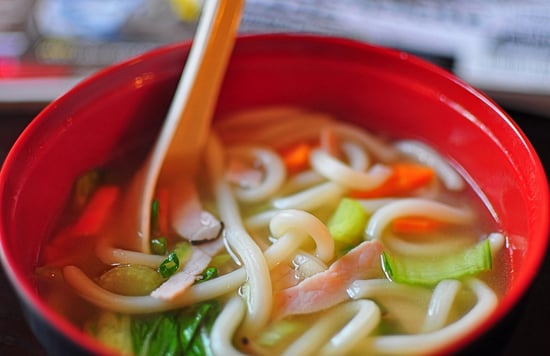 While you're brewing, you can further boost your dinner by using some of that green tea to steam your chicken, too! Instead of filling your steamer with water, fill it with green tea. By the time dinner is complete, your kitchen will be filled with a rich aroma, and your body will appreciate the extra dose of antioxidants and antiviral properties this superfood has to offer.