Is Guinness Really GOOD For You?
The well-known old advertising slogan "Guinness is Good For You" may be true after all. According to researchers, a pint of the black stuff a day may work as well as aspirin to prevent heart clots which raise the risk of heart attacks.
Drinking lager doesn't yield the same benefits as a stout. A team of experts from Wisconsin University actually tested the health benefits of Guinness on dogs with narrowed arteries, similar to those found in human heart disease. They found that the dogs given Guinness (as compared to lager) had reduced clotting in their blood. Clotting is bad for hearts since a heart attack is triggered when a clot blocks an artery that supplies blood to the heart.
Guinness also contains heart-helping antioxidant compounds, similar to those found in certain fruits and vegetables, that slow down the deposit of harmful cholesterol on the artery walls.
Guinness however, makes no medical claims for their beer. The slogan was actually born from customers claiming that they felt good after their pint.
Many patients are prescribed low-dose aspirin to help with blood clots. Could a pint of Guinness a day be prescribed instead? Something tells me, "Uh, NOT on your life." Oh well. It was worth a shot.
Want to see some more entertaining Guinness ads? Then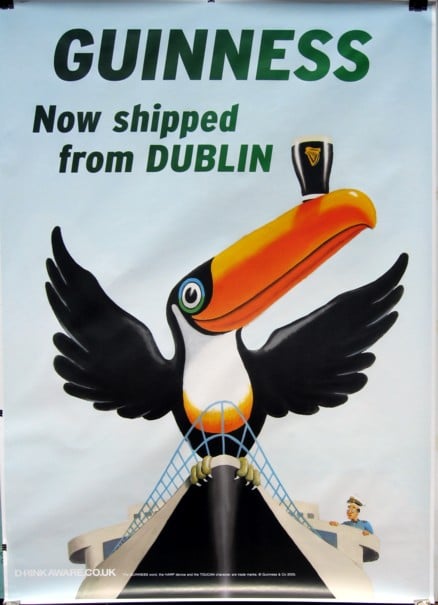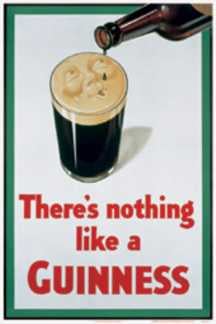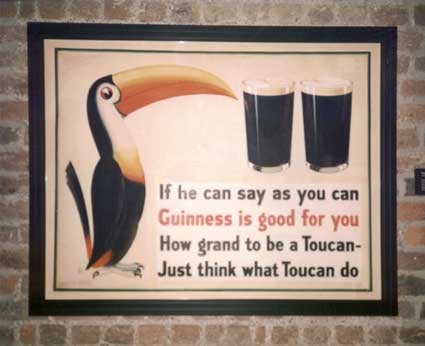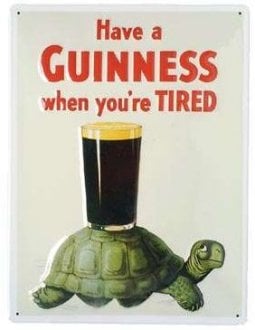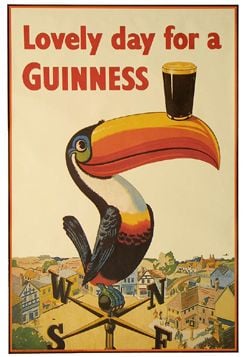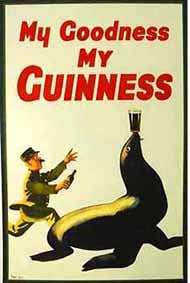 If it is good enough for my pooch, it is good enough for me.