Gwen Stefani Covers Elle UK April 2011: Discusses Fitness and Exercise
Gwen Stefani Tells Elle UK That Staying in Shape Is No Joke
It's not good genes that keep Gwen Stefani looking so great, it's hard work and dedication. In the upcoming issue of Elle UK, Gwen, 41, tells the mag that she works out five days a week and can't imagine it any other way:
"I'd like to have no rules and eat what I want, but I've learned over the years that I'm so disappointed when I can't wear the clothes I want to wear. And if I let myself down, appear on stage when I'm not looking my best, it's not fun for me. I just beat myself up about it."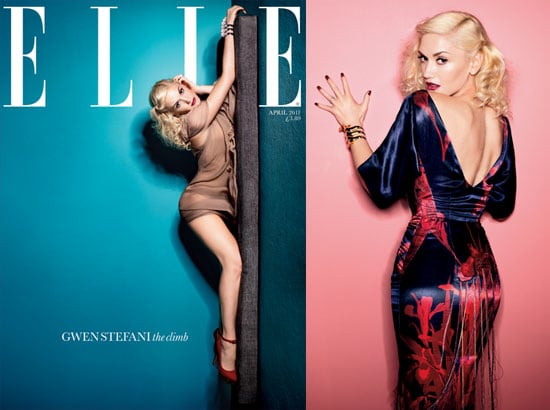 Maintaining a healthy weight has been a lifelong commitment for Gwen, who has admitted to being "a little chubby" when younger.
Whether you're maintaining your figure for bikini season or easing away stress, having a reason to exercise is easy motivation to make it to the gym. How often you get there is a whole 'nother story.