Gwyneth Paltrow Body Quotes
Gwyneth's Body Transformation — in Her Own Words
Happy birthday, Gwyneth Paltrow! While she may like to keep her family out of the public eye, if there's one thing Gwyneth doesn't mind talking about, it's her dedication to fitness. Check out a few of our favorite quotes from the birthday girl — who turns 41 on Sept. 27 — about hating exercise, transforming her body, and learning what works.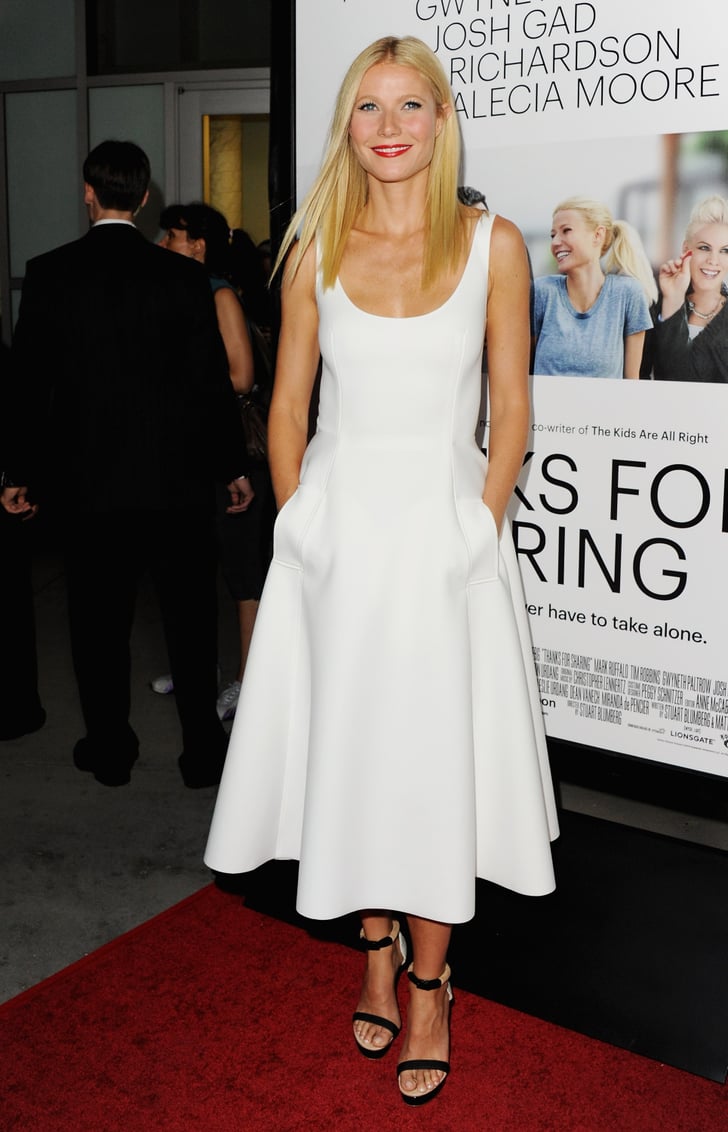 On hating to exercise: "I just sob and kick and scream and then just force myself to do it," she told us. She has good reason to stick to her regimen; not only does regular exercise help her stay in shape, she's credited fitness as being integral to her recovery from postpartum depression after having son Moses.
On transforming her body: "I never thought that I'd be considered to have a good body. I was bony up top and kind of dumpy on the bottom. But my trainer, Tracy Anderson, completely changed my legs, butt, arms and stomach. I feel better than ever, too," she said in Self in 2011.
On finding what works: "I had exercised before I had met [Tracy] . . . I had done Ashtanga yoga and Pilates and I [ran] and I thought I was fit, you know?" she told Us Weekly, adding that now her friends think she has the butt of a "22-year-old stripper."
On eating what she wants: The cookbook author loves food, and she's said that she works out six days a week so she can eat anything she wants. On the occasions where she does need to shape up for a film, however, she's been known to go on detox cleanses and eat clean. In a recent interview with Harper's Bazaar, she said of filming an almost-clothes-free scene in Iron Man 2, "There are certain requirements, but luckily I have a good base because I work out often. I just had to not eat pasta and french fries the night before shooting — which I'm terrible at doing."
Gwyneth's exercise determination is proof that hard work pays off. For more on how the actress stays fit, check out Gywneth's diet and fitness tips here.