Gym Selfies
The Gym Selfie: OK or Go Away?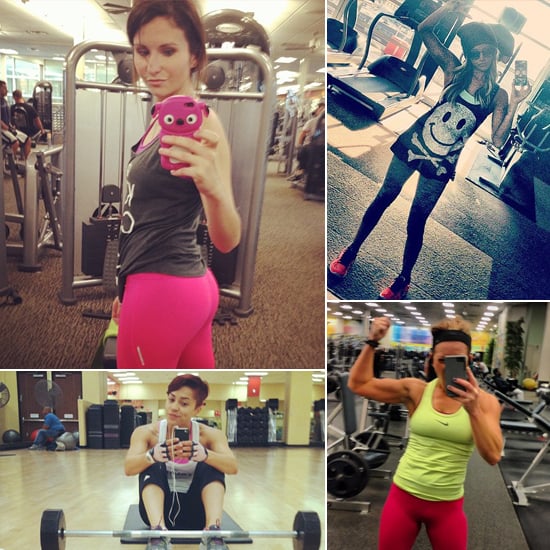 Haven't you noticed? No place is off limits when it comes to taking selfies, not even bathrooms or the red carpet. So it's no surprise that people have been taking and sharing gym selfies — or gym "healthies" as they're called. Many of you participated when we asked you to post your healthie snaps, but not everyone can get behind the trend. Some consider it inappropriate or awkward at best ("Let me just pretend no one else can see me"), while selfie supporters see nothing wrong with some sweaty self-love.
We want to know: what's your take on the gym selfie showdown?