Gyms With Childcare or Kids' Programs
3 Gyms Helping Active Parents Balance Kids and Workouts
After taking a tour of the San Francisco-based Western Athletic Club, I was impressed at all its family-friendly programs: from childcare to discounted family memberships, it caters to active adults balancing parental duties. But if you're an active parent and live outside of the Bay Area, you need a bigger-name gym. Here are three national fitness centers offering childcare, kids classes, and more!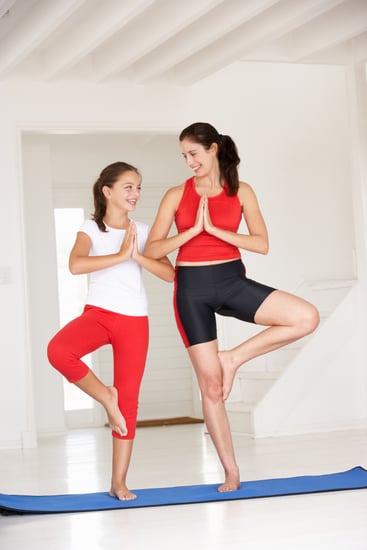 The YMCA: When it comes to families, the YMCA has it all: affordability, childcare, and classes. For a nominal fee, members can utilize the Child Watch daycare program, up to two hours per day. Or, enroll your child in one of the Y's several kid- or teen-oriented classes — swim, dance, and gymnastics, to name a few — and get your sweat on while the kids are in class.
Life Time Fitness: Marketing itself as more of a lifestyle center than straightforward gym facility, Life Time Fitness gets families. Besides offering childcare as part of its family memberships, Life Time creates family programs involving activities like indoor rock climbing and swimming. Parents can also enroll children in fitness camps during school breaks.
The Sports Club/LA: Offered at select locations, The Sports Club/LA's For Kids Only program goes beyond basic childcare. While parents work out, children are left under the supervision of child educators to enjoy a host of creative activities. Beyond the childcare program, clubs offer classes tailored especially to children and family days where kids and parents can work out together.