Gyms Are More Crowded in January
Is Your Gym More Crowded During the Beginning of the Year?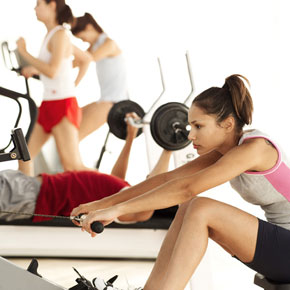 Going to the gym has been a little frustrating lately — it's packed, chaotic, and hectic. My normally overlooked corner of the cardio room is occupied whenever I'm there, and it seems that every hour is peak hour. I know that January is typically a crowded time for fitness centers: people are making good on New Year's resolutions, and the best membership deals are being offered. I just wish these resolutionaries knew a little more about gym etiquette. But, whining aside, I am glad that people are making their health a priority; here's hoping it keeps up all year long! How's life at your gym — are you bumping elbows in yoga class and waiting in line for the treadmill?