Habits That Prevent Colds
Holiday Survival Guide: Healthy Habits For Cold and Flu Season
Traveling during cold and flu season requires a proactive plan. Keep this list handy as you hurry through the holidays to stay healthy and happy on the go.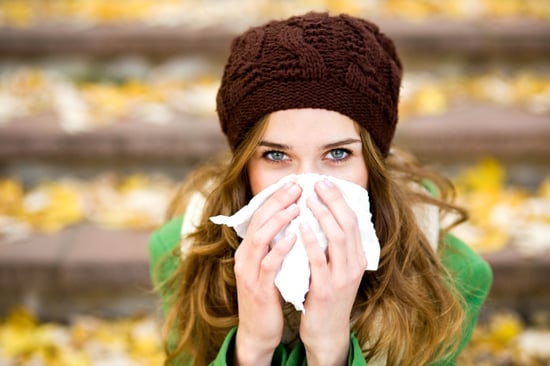 Prevention is the best policy: You know it's going around, so a little bit of defense never hurts. Take this tip from naturopathic practitioner Dr. Holly Lucille: water and vitamin C are easy prevention strategies that work. Dr. Lucille recommends that you up your vitamin C intake to 1,000 mg a day and stay hydrated — especially when flying — to help ward off germs.
Eat for immunity: Maybe your best-laid prevention plans didn't work and you're now nursing a cold. Put up a good fight with foods that boost your immunity, like whole grains, sweet potatoes, and yogurt, to keep your immune system in tip-top shape. Learn more about why these foods (and more) help your immune system.
Deal with it: You've loaded up on immunity-boosting foods and have a thermos of green tea at your side. But dealing with the inconvenience of having a cold or the flu during holiday season is just another side of getting sick. Need relief from cold symptoms while traveling for the holidays? Here are some ways to help:
Relieve sinus and ear pressure before you take off by placing a warm, damp towel on your forehead and unblocking ears by yawning. Find out more ways to relieve cold symptoms while you're traveling.
Got sickness-related aches and pains? Traveling will probably make them worse, so pay close attention to your comfort levels while you travel. These stretches and exercises will help you soothe aches and pains during your journey.
Being sick is annoying, but catching the common cold is no reason to stop your workout routine. Usually, above the neck symptoms like runny nose, congestion, and headache mean you're OK to exercise — and exercising will help boost your immune system and get you on the road to recovery faster. Need to modify your routine? Read about the best exercises to do when you're sick.