Half Bound Wide Squat Yoga Pose
Strike a Yoga Pose: Half Bound Wide Squat
When my low back starts to complain I find squatting yoga style takes the edge off. This particular variation is great for stretching the low back and twisting the upper back, a winning combination in my list of body remedies. Try prep pose for Bound Wide Squat, then give the full fledged version a whirl.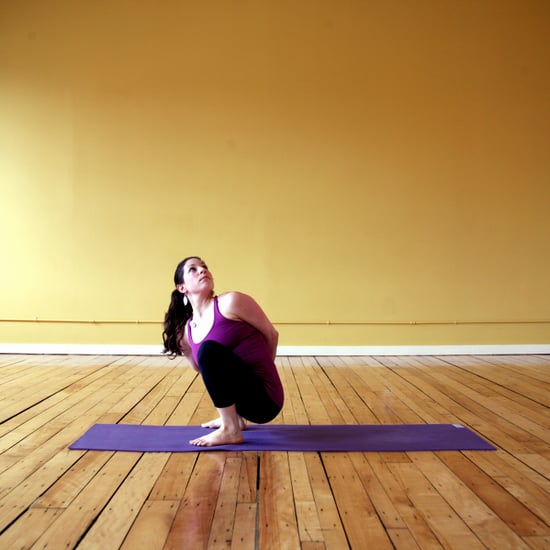 Sanskrit Name: Bada Malasana
English Translation: Bound Garland Pose
Also Called: Bound Wide Squat
From Wide Squat, bring your right arm between your knees. Lower your right shoulder as far under your right knee as possible, so you hug your knee with your armpit as you reach your right forearm around your back with your palm facing your body.
Reach your left arm up as high as you can, bend your elbow and bring the back of your left palm to your lower back.
Try to have the right fingers touch the left. If they're close enough, hold your left wrist with your right hand, with the left palm facing behind you.
Stay here for five deep breaths, then come back to Wide Squat for one complete breath to release the pose. Repeat the other side.