Half-Marathon Playlist 10-Minute Mile
Your Half-Marathon Playlist: 10-Minute Mile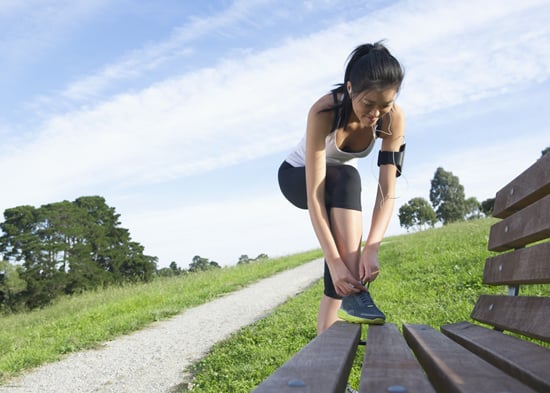 Thinking about running a half marathon soon? A solid training plan is necessary — and so are some quality tunes to keep you motivated. This half-marathon playlist clocks in at just under two and a half hours, perfect for someone who runs a 10-minute mile. Subscribe to the playlist so you have it with you on your run, then keep reading to see the songs on the list.
"New Shoes" — Paolo Nutini
"Shake It" — Metro Station
"Dance With Somebody" —

Mando

Diao

"Run (I'm a Natural Disaster)" — Gnarls Barkley
"Harder to Breathe" — Maroon 5
"Armistice" — Phoenix
"Leave Me Alone (I'm Lonely)" — Pink
"All I Do Is Win" — DJ Khaled
"Wrapped Up in Books" — Belle & Sebastian
"Jewel Drop" — Kashmir
Remember! You will need to download the free Spotify software or app to listen to this awesome playlist.