Halo Top Gingerbread House Ice Cream
Halo Top's Limited-Edition Holiday Flavor Is Going to Be Holy Sh*t Good
Just when we thought we couldn't be any more obsessed with Halo Top, we just found out that a new seasonal flavor is making our holidays even brighter: Gingerbread House! Happy holidays to us!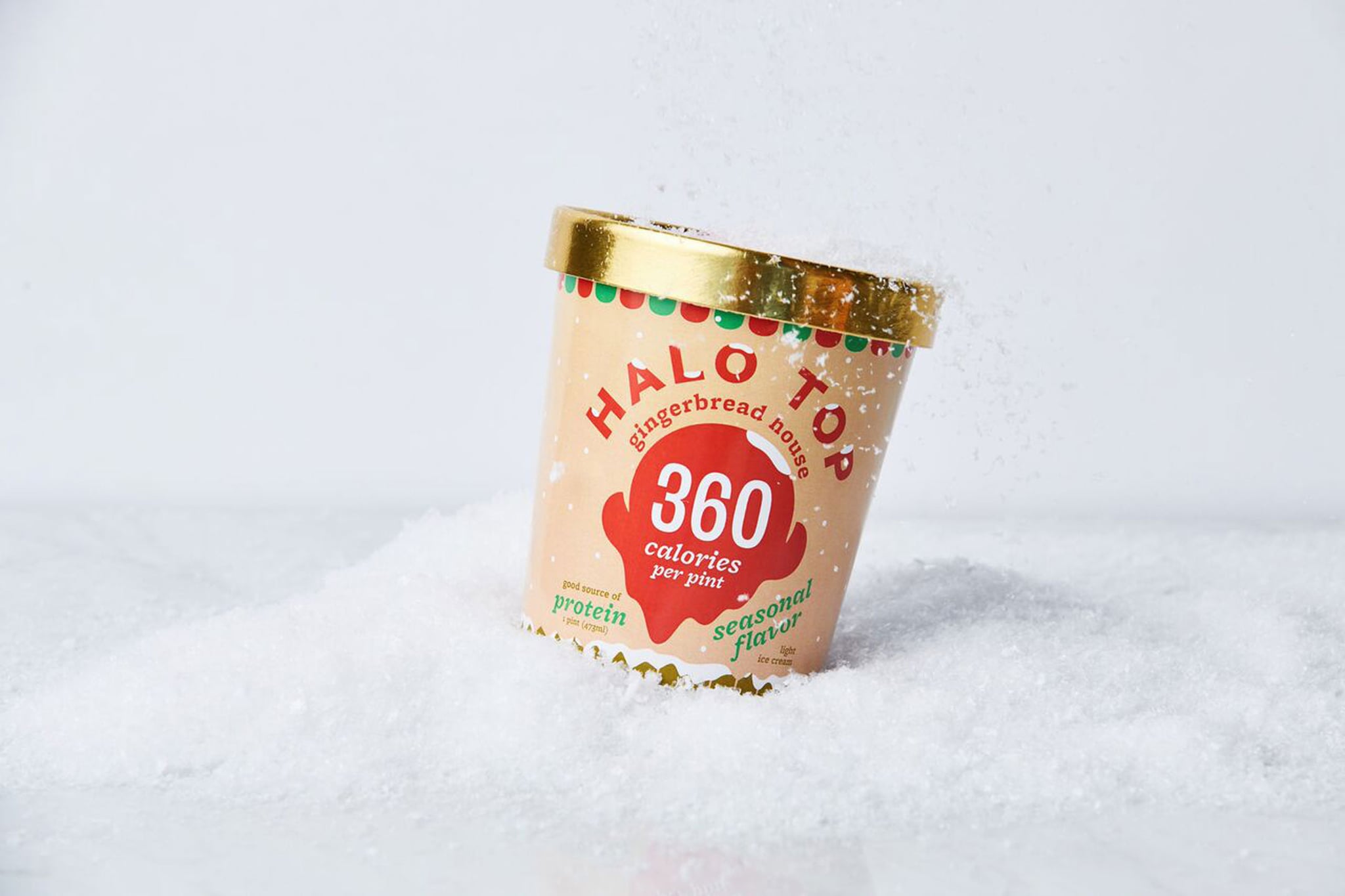 Starting this December, for a limited time, get ready to dip your spoon into bites of ginger cookie and rich swirls of icing. Who needs the new iPhone 8 or a trip to Hawaii when you can enjoy 360 calories and 20 grams of protein of pure spiced creaminess?! Holy sh*t, it's going to be amazing!
You still have until the end of November to enjoy Halo Top's other seasonal flavor, Pumpkin Pie. Then be sure to stock up, because Gingerbread House will only be available until the new year (Amazon Priming a deep freezer as we speak). If you can't wait until the end of November to get your spoon into a pint, beginning today, it's available online for $7.