Hangover Cure
Too Many Bubbles? How to Deal With a Hangover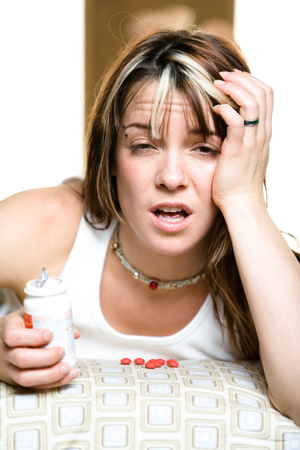 If you aren't able to take our advice on preventing a hangover this New Year, here are a few tips on making it more bearable. Remember: lots of water, but mostly just time. Or, if you're PartySugar, your remedy might be another cocktail. We suggest a Bloody Mary; the vitamin C, lycopene, and hot pepper might be what it takes to get you up and moving!
Hydrate — We cannot stress this enough. Since dehydration is a major component of a hangover, it's important to replenish with water — lots of it. If you feel like you really overdid it, have a non-sugary drink like coconut water, which will help replace lost electrolytes.
Kill the pain — If you have a headache the next day, take an OTC pain reliever. If you can, take it after you've eaten so that you don't upset your already aggravated stomach.
Eat — Eating food will help break down and process the alcohol in your system. It will also provide energy if you're feeling sluggish. Here are YumSugar's picks for the best hangover foods.
Take a nap and then get up and go — Depending on how bad your hangover is, you may just need to sleep it off a little more. If you can, try and get up and get moving to sweat out all of those toxins.