Is It Harder to Eat Healthy or Work Out During the Holidays?
Which Is Harder: Eating Healthy or Working Out During the Holidays?
It's almost here: Thanksgiving, the official start to a monthlong celebration that includes family dinners, friend potlucks, and endless holiday parties. So if ever there was a time when slacking on diet and exercise commitments could be forgiven, it's the holiday season.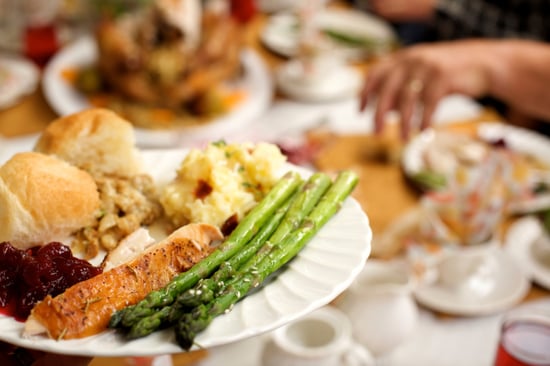 The key to starting 2013 on the right note, however, is to not completely throw your healthy living standards by the wayside. Even if you splurge more than normal or skip a few workouts in favor of nighttime celebrations, sticking to a somewhat regular routine ensures you make it through the holiday season without feeling completely discouraged with your weight-loss results.
That's easier said than done, of course! Tell us, when it comes to the festive holiday season, which is harder: sticking to your healthy eating goals or to a regular workout?