Harley Pasternak Back Body Workout
Harley Pasternak's Celeb-Approved Tip: Focus on the Back of Your Body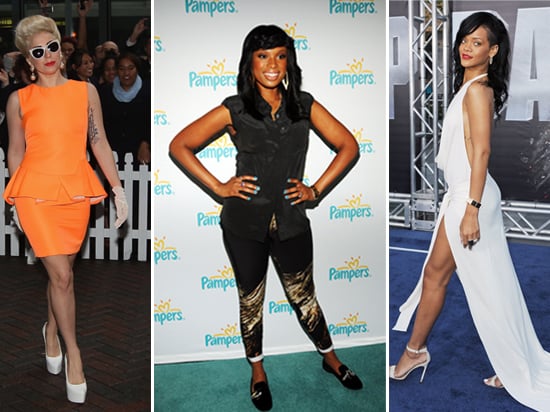 Ever wonder how celebs like Rihanna, Lady Gaga, and Jennifer Hudson get those enviable bodies? They've got a secret: celebrity trainer Harley Pasternak. Harley transforms Hollywood bodies with his 5-Factor training philosophy — a 25-minute workout, five days a week. (This may sound easy to you, but trust me, it's not; at Subway's recent Superfoods Training event in LA, I worked out with Harley, and those 25 minutes were intense!)
One way Harley keeps stars looking svelte? His muscle-building philosophy. Harley says that many people overstrengthen the front of their bodies — through common exercises like chest presses, bicep curls, crunches, and squats — while neglecting back-of-the-body muscles. This leads to "shorter muscles, shorter bodies, and poor posture," Harley explains.
Read on for the exercises Harley recommends you should be doing instead.
Harley recommends you take the next month to focus on your posterior muscles. Skip the crunches and do back rows, Supermans, hamstring curls, and tricep extensions instead. "Generally if someone's 40, for their whole life they've created this imbalance. And if you continue to strengthen the muscles that are already over strengthened, the other ones are not going to catch up," he says. "If everyone really focused more on the muscles behind their body rather than the front, people would look a lot better," Harley says. "They would have a longer midsection, they'd have [fewer] injuries, better posture, [and] a natural boob lift."
Sound good to you? Here's how to do a few of Harley's favorite posterior exercises: