Harley Pasternak Detox Diet
A Detox Plan From Trainer Harley Pasternak to Help Kick-Start the Year
Maybe you're still recovering from the holidays, or celebrated getting back to work with a series of happy hours. Regardless of what time of year it is, trainer Harley Pasternak told us there always seems to be an occasion to splurge when it comes to food. And since "there is no amount of exercise ever that can help an indulgent diet," Harley developed a simple detox for his clients to follow when they've had too much. "There's no pills or potions, it's not a juice, it's not a cleanse, it's just a reset."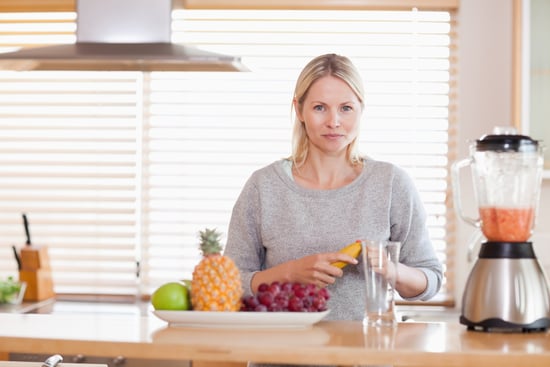 Keeping true to form, the 5-day reset program Harley puts clients on closely resembles his program's 5-Factor Diet (three meals and two snacks per day), the only difference being that the meals are replaced by smoothies. Each of Harley's smoothie recipes are full of protein, fiber, healthy fats, and fruit- and veggie-filled nutrients, like this apple pie smoothie he developed, which he recommends for breakfast. Between the smoothies, crunchy snacks filled with fiber and protein are key: popcorn, turkey jerky, whole-grain crackers, hummus, and low-fat cheese all make Harley's list.
Of course, no kick-start is complete without exercise — "don't stop moving" is the advice Harley always gives his clients. Once the 5-day reset is over, make sure you go back to your healthy ways, with at least one meal a week for a good cheat, said Harley. Curious how a similar plan might work for you? Start with our 28 healthy smoothie recipes!