Harley Pasternak Health and Fitness Tips
Harley Pasternak's Tips For Easy, Healthy Living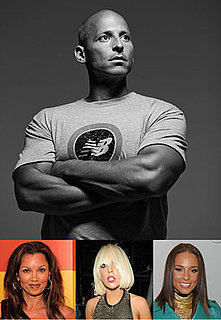 Celeb trainer Harley Pasternak may have clients working out every day, but he also knows that often, the best ways to be healthy are also the simplest. Here are five tips straight from Harley himself that you can easily incorporate into your daily routine. No fancy gym membership required!
Go global with your diet — Exposing your palate to different cuisines can help you find foods that are nourishing, slimming, and never boring. Whether Greek yogurt, Japanese tofu, or Swedish rye bread, the world's healthiest countries take pride in a few very special ingredients.
The healthiest solutions are often the simplest ones — Like walking instead of driving, broiling instead of frying, and taking a daily multivitamin. Making common-sense decisions about the way you eat, move, and live can help you exponentially increase your health and wellness level.
Try to stick to low-sugar beverages and drink more water — Try all sorts of tea — black, oolong, and green — for an antioxidant flavor boost.
Every step counts — Walk everywhere, whether it's to the grocery store or to work. Take the stairs whenever you can. If you have to be on the phone, pace around while you talk, or do jumping jacks during TV commercial breaks. Regular movement has an infinite number of benefits.
Enjoy one free day a week — Indulge in eating a treat such as dark chocolate and sleep in late. It will motivate you to keep up a healthy lifestyle during the other six days.