Harley Pasternak on Walking For Weight Loss
Harley Pasternak's Weight-Loss Tips: Avoid Quick Diets; Get a Pedometer
We're deep into Summer, so if you're beach-bound, ramping up workouts, and swapping out french fries for fresh foods, then celebrity trainer Harley Pasternak has some words of advice for you: don't do anything you can't maintain.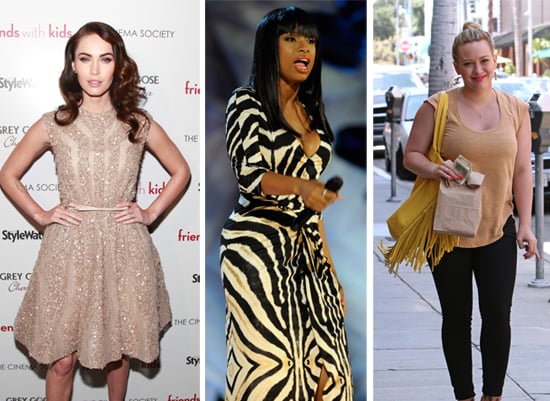 The trainer to stars like Jennifer Hudson, Megan Fox, and Hilary Duff recently shared his philosophy for maintaining a diet-and-exercise routine. "I can't even begin to stress this enough: whatever you do, ask [if you can] do this for the rest of your life," Harley says. That's why he advises clients to avoid crash dieting and last-minute overexercising. "There's really nothing you can do three to four days before [an event] to look different; if you do anything to look different, it is probably going to make you look worse the subsequent day," he warns, telling his clients that "cleanses; intense, all-out, daylong boot camps; and cleansing retreats are just not the answer."
So what should you be doing instead? Walking more. "Taking 10,000 steps a day is a very realistic commitment to make," he says. "You can do it anywhere, anyway, anyhow, anytime, because you don't need equipment; you don't need a gym, and you don't need lots of time off; you can just be efficient, take the stairs, park farther away in the parking lot — it all adds up." He recommends his clients get a pedometer (Jessica Simpson liked the idea so much that she bought pedometers for her whole Weight Watchers group) and says that everyone should try to make the commitment, even if they already have a normal workout routine. "Studies show that people who are more active throughout the day are actually leaner, healthier, fitter, and live longer than those who are sedentary throughout the day and then just do an hour spin class three or four days a week. That does not compensate for an active week," Harley says.