Has the Economy Made You Change Your Health Insurance Coverage?
Has the Economy Forced You to Change Your Insurance Coverage?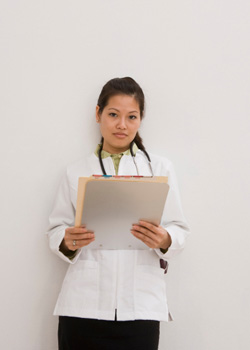 California's largest health insurance provider, Anthem Blue Cross, has been in the news a lot lately, and it's not positive coverage. The company first made news when it proposed rate hikes of up to 39 percent for existing customers. Then, California state investigators found the company guilty of more than 700 violations, including failure to pay claims on time and low-balling customers in settlement discussions.
In regard to the proposed rate increases, Blue Cross defended itself by saying that in tough economic times, healthy people low on cash elect to cancel their insurance, leaving a higher proportion of expensive-to-insure people, therefore warranting an increase. Going without insurance is a risky move, but if spending hundreds of dollars a month on coverage isn't an option, it's tempting for someone who's relatively healthy to drop it. I spent two months of my adult life uninsured, and felt like I was walking on eggshells the entire time! Luckily I stayed healthy and didn't get in any accidents those two months I was without coverage, but it's a health gamble I don't recommend.