Have You Ever Gone to the Gym, and Not Worked Out?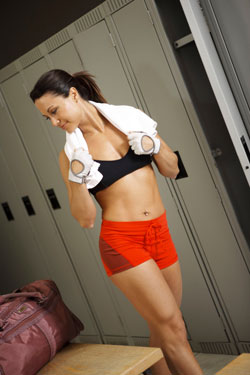 Confession time. It was cold and rainy last weekend, and I motivated myself to go to the gym for an indoor cardio workout that would warm me up in no time. When I got there, it was like everyone in the entire city had the same idea, and every machine was occupied.
After waiting for about 10 minutes, I decided to throw in my towel. Literally. The towel I had grabbed on the way in went straight into the gym's laundry bag, and I exited without doing any kind of activity. Something about the situation made me terribly unmotivated, and I simply decided my workout would wait until the next day. Have you ever left the gym without working out?