Having a Home Gym
Do You Have a Home Gym?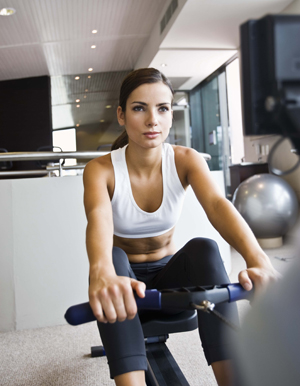 Since all of her kids have up and gone, my mom is converting one of her unused bedrooms into a home gym. Since she works out almost every day, it's a smart move. She'll save on gas, membership fees, and won't have to deal with any more treadmill hogs. The downside is that she won't be getting out as much. For her, hitting the gym is as much about socializing as it is about working out. Over the years, she's met a lot of ladies at her fitness center: they work out together, chat it up in the sauna, and often go to lunch after working out.
While the idea of having a home gym is nice, I like getting out of my house, especially since being around other fitness folks motivates me to work harder and longer. And, to be honest, I am nowhere near being able to afford my own home gym — though I do devote a small corner of my home to fitness gear.
How about you?