Health Advice From Dads
Tell Us: What Health Advice Did You Learn From Your Dad?
Father's Day is fast approaching, so now's the perfect time to reflect on how your dad has influenced your healthy lifestyle.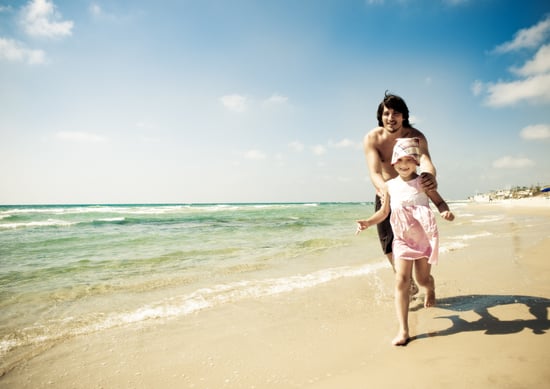 Dads are always full of good advice, and that can be especially true when it comes to health and fitness. In the case of my dad, staying active and fit is an important part of life, so he's always shared it with me. When I was younger, he'd take my sister and me on long boardwalk bike rides by the beach during Summer, and my dad made sure to cheer me on during my track meet days in high school. My dad taught me that fitness should be fun and that being active should just be part of everyday life — something we both share to this day.
What did your dad teach you about health and fitness? Share your favorite advice from him below!