Health Benefits of Beans
3 Reasons to Eat More Beans
Joke all you want, but since they offer so many health benefits, beans really are the magical fruit (or legume, really). If you shy away from them, here are three reasons to start eating beans today.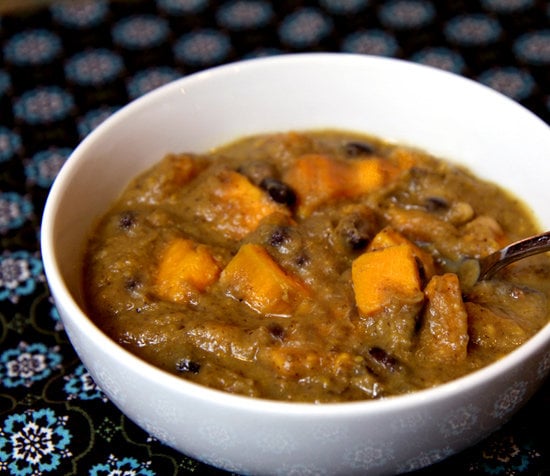 Encourage Weight Loss
Thanks to their high fiber and water content, beans are extremely filling; it doesn't take much to feel satisfied. Taking a long time to digest, beans help keep hunger at bay for longer, which means less snacking later. A recent study found that on average, bean eaters were seven pounds lighter and have slimmer waists than those who don't eat legumes. A more slender you not only builds self-confidence, it also lowers your risk of developing diabetes and heart disease.
Keep reading to find out more reasons you should be eating beans (recipes included!).
Easy on the Wallet
Plain and simple, beans are an inexpensive source of protein, much cheaper than meat, chicken, or fish. You can purchase canned beans (choose BPA-free alternatives made by Eden or Fig Food Co.) for about $3.50 for 15 ounces, or save even more dough and buy dried beans.
Reduce Your Risk of Cancer
Studies show that a diet high in fiber reduces the risk of developing cancer, and beans are definitely an excellent source. A half-cup serving of kidney beans offers 10 grams of fiber, which is about one third of your recommended daily dose. Beans also contain antioxidants, which help keep existing cells alive and healthy and ward off the cell-damaging free radicals that are associated with cancer, Parkinson's and Alzheimer's.
Need some inspiration? Try these delicious bean-inspired recipes: