Health Benefits of Mangosteen
New Antioxidant on the Block: Mangosteen
Blueberries, green tea, and dark chocolate are well-known antioxidant powerhouses, which are believed to support your immune system and help prevent or slow down damage to cells in your body. If you're all about antioxidants, you may have already added mangosteen to your list of superfoods about to make it big. It's a gorgeous purple-colored tropical fruit grown in hot, humid climates. It's not big at all, only about two or three inches in diameter, which is about the size of a tangerine. The hard, thick rind is removed to reveal a soft, whitish fruit that's sweet and tart.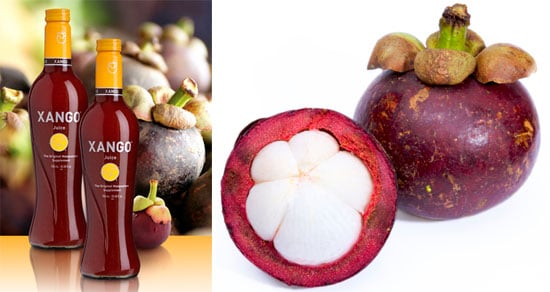 Mangosteen is rich in xanthones, which lab studies have shown to have anti-cancer effects. Aside from that, mangosteen also has anti-inflammatory, antimicrobial, antifungal, and antiseptic properties.
Fresh mangosteens can be found in Canada and Hawaii, but you'd be hard-pressed to find the actual fruit in the US because of concerns that infectious insects would be transported with them into the country. You can, however, find mangosteen beverages, like the one made by XanGo, freeze-dried mangosteens, and supplements. People take them for the antioxidant properties, for energy, to reduce inflammation, for cleansing, and also because the juice and freeze-dried mangosteen has a wonderful flavor.
Tell me, are you into mangosteen products?