Health Benefits of Zucchini and Recipes
Reasons to Say Yes to Your Neighbor's Summer Squash
All the blood, sweat, and tears you poured into your garden is beginning to pay off, as strawberries, sugar snap peas, and tomatoes become harvest ready. If you decided not to plant zucchini, because people are always trying to give them away, make sure you take your neighbor up on their offer if they try to give you some zukes. That firm and flavorful squash isn't just a delicious side dish to enjoy with your hamburger. This veggie is full of health benefits as well.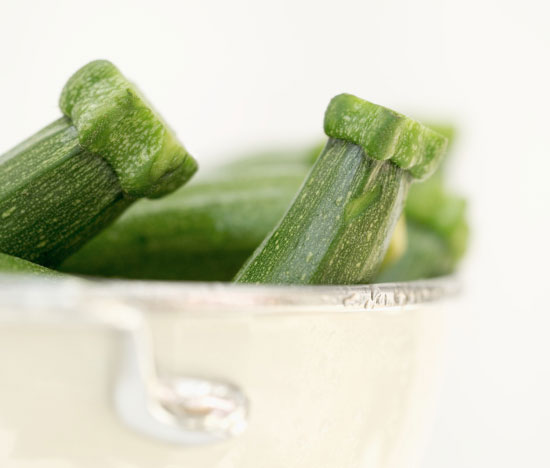 One small zucchini is only 19 calories, so it will fill you up without adding inches to your waist. This green veggie is a decent source of fiber and protein too, and also contains a fair amount of potassium, which is necessary for normal muscle growth and a healthy nervous system. I was surprised to hear the slender squash is also high in vitamin C — one cup provides 30 percent of your recommended daily intake. Zucchini offers your body even more since it's also a source of iron, calcium, magnesium, phosphate, and zinc. The peel of the green squash contains most of the vitamins and nutrients, so leave the skin on when you prepare it.
I like to shred raw zucchini into my salad, but grilling zucchini is one of my favorite ways to enjoy this veggie in the Summer. If you're looking for more creative recipe ideas keep reading.