Health Experts Warn About the Hazards of Overexposure to Sunlight
Did You Get Sunburned This Memorial Day Weekend?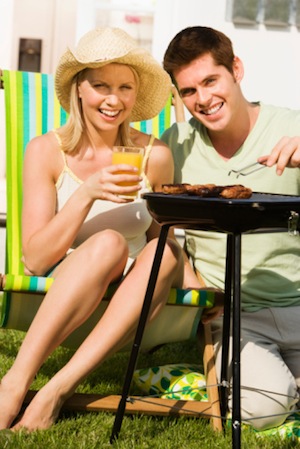 Did you know that last Friday was "Don't Fry Day"? Created by health experts, the Friday leading into Memorial Day weekend has been dubbed this punny name to raise awareness about the hazards related to overexposure to sunlight, since the three-day weekend marks the "unofficial beginning of Summer."
The main cause of skin cancer is overexposure to harmful ultraviolet (UV) rays. And according to Gina McCarthy, assistant administrator for the U.S. Environmental Protection Agency (EPA) of Air and Radiation, "Many people still do not realize that unprotected sun exposure can lead to skin cancer and other health problems." Skin cancer affects more than two million Americans each year. That's more than breast, prostate, lung, and colon cancers combined, says the EPA.
Knowledge is power so brush up on the four warning signs of skin cancer, and also note that the use of tanning beds before the age of 30 can increase your risk of skin cancer by 75 percent.
To protect yourself from harmful UV rays, you should try to stay out of direct sunlight during the peak hours of 10 a.m. to 4 p.m.; cover up by wearing hats, sunglasses, and long-sleeved-shirts; wear sunscreen with an SPF 15 or higher; and stay in a shaded spot or take an umbrella with you to the beach. And if you do happen to get burned, in the latest issue of The Oprah Magazine, Dr. Oz says you can sponge your burn with cooled chamomile tea, since it contains great anti-inflammatory properties.