Health Risks of Diet Pills
The Health Risks Associated With Diet Pills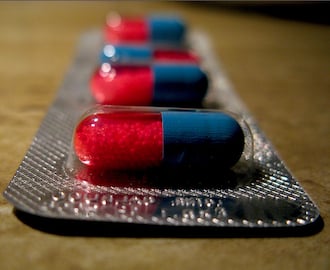 If it sounds too good to be true, it probably is, right? I always find the infomercials produced by diet pill companies entertaining; you know, the ones where they promise significant weight loss in just one to two weeks. I'm sure if I drastically restricted my food intake and took appetite-suppressant medications for seven or more days, then these claims might not be so far off. But at what cost?
When we surveyed you all on this topic a while back, many of you answered that you had tried diet pills before. Although I'm not part of this group, I've often wondered if these pills are worth it — and by worth it, I mean, are they worth enduring some of the less than desirable side effects like cramping, gas, diarrhea, and increased blood pressure and heart rate to shed pounds the "quick fix" way? What happens when you stop taking the pills? And are the pills that are supposed to be used in conjunction with physical activity and a well-balanced diet any better?
Keep reading to learn more on the health risks associated with these drugs.
Appetite suppressants either trick the body into thinking it's full when it's actually hungry, or they act as a fat absorption inhibitor. Just like diet pills, fat inhibitors have just as many, if not more, side effects. And these kinds of drugs have also not been approved by the FDA for safety beyond two years, so if you take them for more than two years, the FDA can't verify their safety. The FDA keeps an updated list of the alerts and safety information associated with dietary supplements, so you can check up on the research and scientific data associated with a particular drug. Here's a recent list from the FDA including 72 diet pill brands to completely avoid. The list may surprise you. Many included contain undeclared, active pharmaceutical ingredients like fenproporex, fluoxetine, furosemide, and cetilistat, therefore making them tainted weight loss drugs and supplements that the FDA must warn the public about.
More times than not, diet pills are unsafe, unregulated, and may contain dangerous ingredients like the ones listed above. The is due to the fact that dietary supplements aren't required to adhere to the same standards as prescription drugs. So if you are considering taking any pills or supplements, always consult with a physician beforehand.
Here are some healthy habits to adopt to help you get on the right track and achieve your weight loss goals — no pills required.
Source: Flickr User worak