Health Statistics of US Adult Population Including Alcohol Consumption and Obesity Rates
Stats on the Health of the Union
The National Center For Health Statistics, a branch of the Centers For Disease Control, released its latest batch of numbers on the behavior of American adults, and in my opinion, the numbers don't paint a pretty picture. After surveying over 79,000 Americans age 18 or older, the center compiled some interesting stats on the state of our healthy and not-so-healthy habits.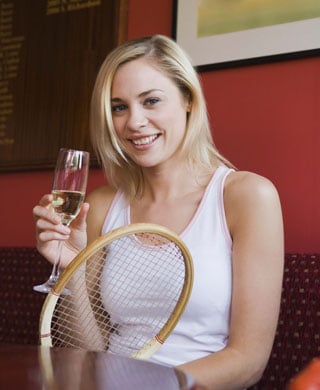 Six out of 10 adults drink alcohol, while nearly 25 percent responded that they were lifetime abstainers. Men are more likely to list themselves as current drinkers than women.
Around 20 percent of US adults answered that they smoke, and 42 percent of them tried to quit unsuccessfully in the past year. Under 20 percent of the current smokers average 17 cigarettes a day.
Only around 30 percent of adults responded that they exercise regularly, but close to 60 percent say they engage in at least some physical activity during their leisure time.
Forty percent of adults maintain a healthy weight, but 60 percent are considered overweight or obese.
The information for this report was gathered between 2005 and 2007. Do any of the numbers surprise you?