A Healthier Recipe For Gingerbread Cookies
Spicy Delight: Gingerbread Cookies
I believe little indulgences are a part of life, and cookies are one of mine. While a cookie will always be a cookie, made with sugar, butter, and eggs, all cookies are not on equal standing. Some of these sweet treats contain less butter, sugar, and eggs than others, and this ginger molasses cookie falls into the healthier category. I know it's still just a cookie, but since it's packed with a spicy flavor and a snappy crunch, one cookie easily satisfies your sweet craving. Plus it makes a great dessert with sliced pear. Make these for the big game tomorrow or for your sweetheart and friends for Valentine's Day.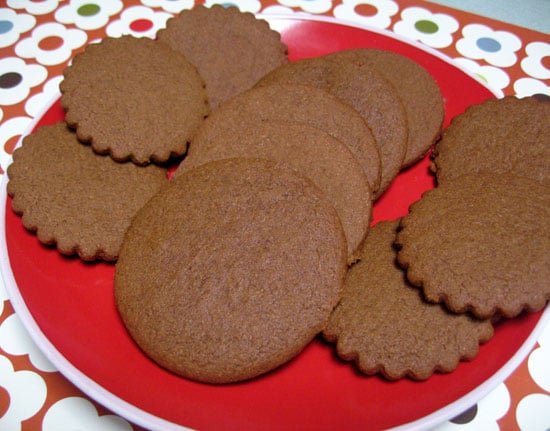 Check out the recipe and see how I tweaked it when you read more.
Ingredients
2 cups all-purpose flour
1 1/2 cups whole wheat pastry flour
1 1/2 teaspoons ground ginger
1 teaspoon ground cinnamon
1 teaspoon ground nutmeg
1 teaspoon kosher salt
1/2 teaspoon baking soda
1/2 teaspoon ground clove
1 cup granulated sugar
8 tablespoons unsalted butter (1 stick), at room temperature
3/4 cup dark molasses
1 large egg, at room temperature
Directions
Combine flour, ginger, cinnamon, nutmeg, salt, baking soda, and clove in a large bowl. Whisk to aerate and break up any lumps; set aside.
Combine sugar, butter, and molasses in the bowl of a standing mixer fitted with a paddle attachment and beat on medium speed until fluffy and light, about two minutes.
Scrape down the sides of the mixing bowl, add egg, and mix until incorporated. Add dry ingredients and mix on low speed until moist throughout, about two minutes. Turn dough onto a dry, clean surface, divide in half and form into flat disks, cover in plastic wrap, and refrigerate until firm, at least one hour or up to three days.
Heat the oven to 350°F and arrange a rack in the middle. Place half of the dough on a lightly floured work surface and roll out to 1/4-inch thickness.
Cut dough into three-inch round cookies and transfer to a parchment-lined baking sheet. Gather remaining dough into a ball and place in the refrigerator for at least 15 minutes before re-rolling.
Bake cookies until edges are brown but centers are still soft, about eight to 10 minutes. Remove from the oven, let cool slightly on the baking sheet (about two minutes), then remove to a rack to cool completely. Repeat with remaining dough.
Makes 42 cookies.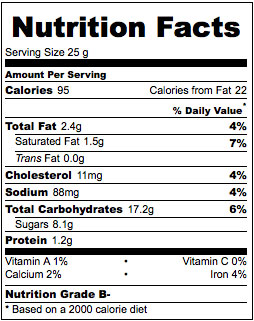 Information
Category

Desserts

Cuisine

North American