Baking can feel like such a chore. That's where no-bake desserts come in; they easily satisfy a sweet tooth, no oven required. And because there's no baking involved, they usually take minutes to make and omit the need for overly processed ingredients. Whether you follow a raw, vegan, or gluten-free diet, one of these desserts will surely satisfy. And many of these treats are healthy to boot!
Carrot Cake Protein Balls
These carrot cake protein balls [2] taste so much like the real thing, it's hard to believe they are full of good-for-you protein and fiber.
Vegan Almond Butter Apricot Bites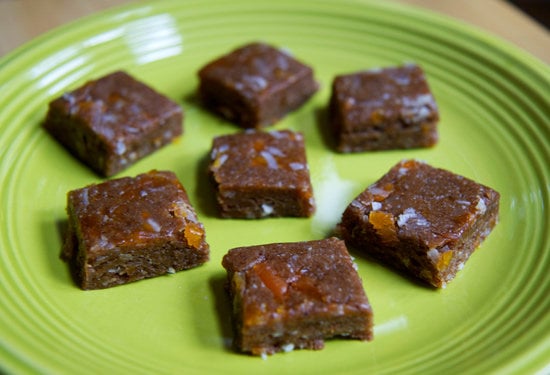 These apricot almond butter bites [3] are full of protein and flavor. Served with some sliced stone fruit, this cookie-like snack makes a perfect dessert for a hot, summery night.
Frozen Nutty Banana Nibbler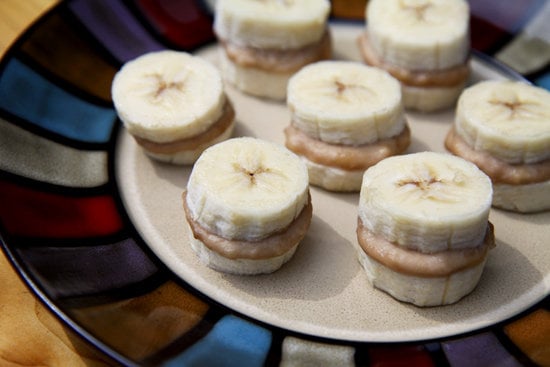 Try this healthy — and mini — version of an ice cream sandwich. Banana nibblers [4], filled with a mixture of Greek yogurt and peanut butter, will satisfy your sweet tooth while cooling you off.
Vegan Strawberry Fudgsicle
A dairy-free spin on one of our favorite frozen treats, vegan fudgsicles [5] are filled with refreshing produce. The best part? They're only 80 calories per sweet pop.
Chocolate Chip Banana Ice Cream Bites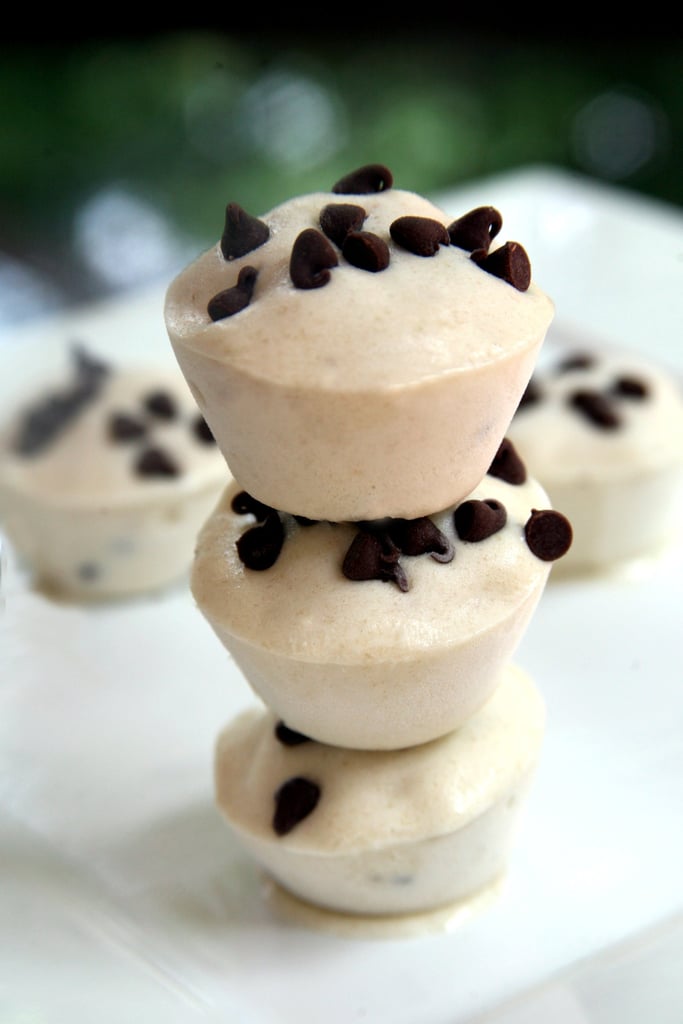 You'll love these adorable chocolate chip banana "nice" cream bites [6]. All you need are two ingredients — bananas and chocolate chips.
Raw, Gluten-Free Carob Clusters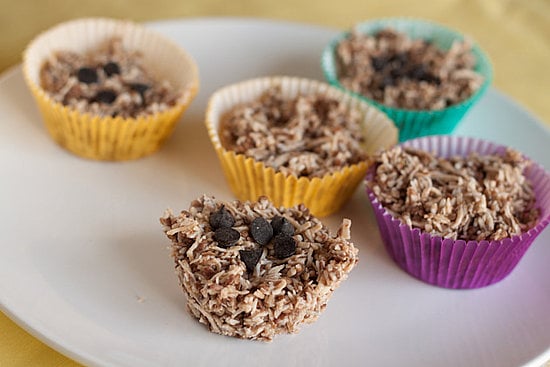 These gluten-free carob clusters [7] are raw, sugar-free, high in fiber, and absolutely delicious. Added bonus: the recipe only takes about 10 minutes to finish!
Chocolate Raspberry Protein Balls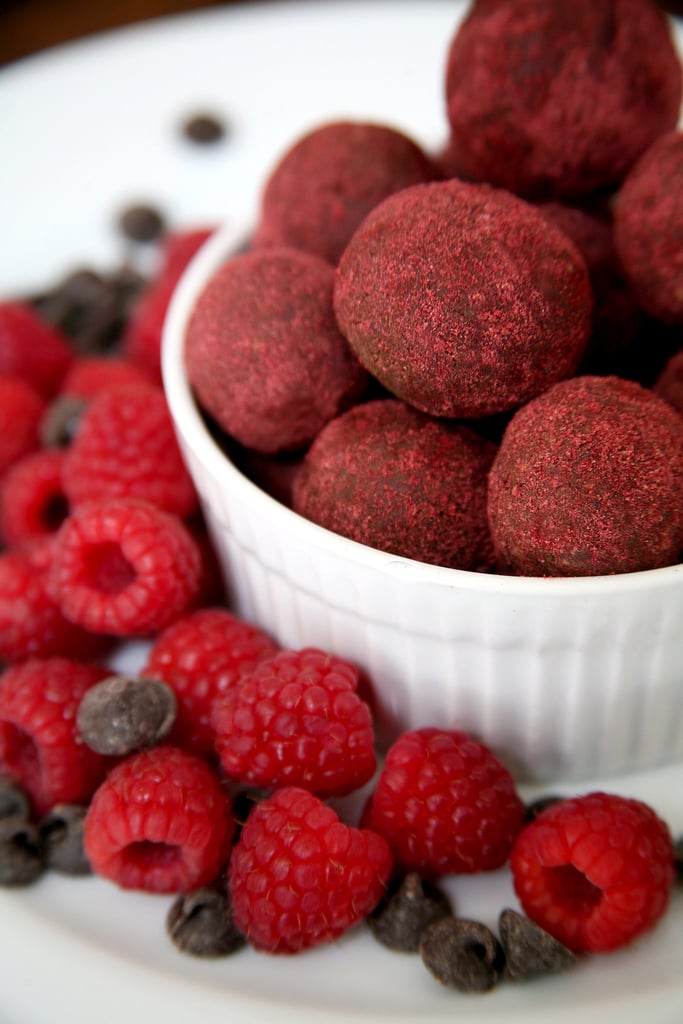 They may look like chocolate truffles, but these rose-colored balls [8] are actually made of healthy ingredients such as oats, cashews, protein powder, and banana. The taste is just as superb, with a sweet and fruity finish.
Green Tea Popsicle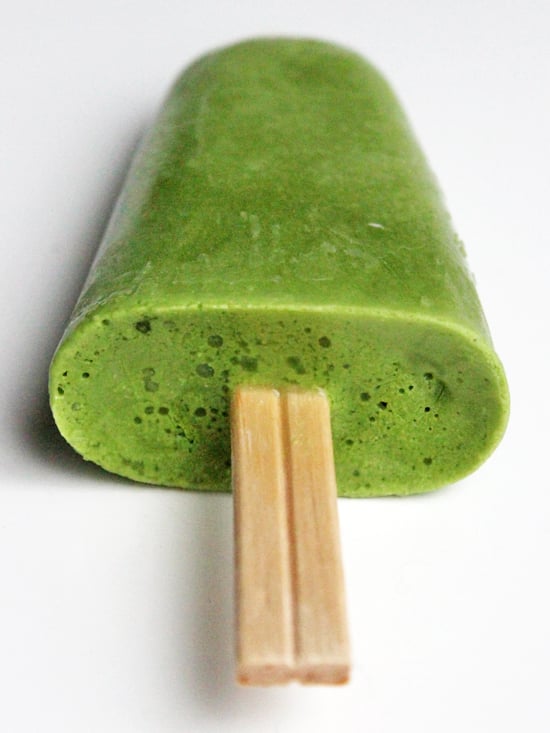 Green tea, Greek yogurt, and avocado [9] join forces to make the perfect healthy snack for the Summer. Matcha powder is rich with antioxidants and fiber, and the caffeine gives you just the extra kick you need without the extra calories.
Frozen Yogurt Cupcakes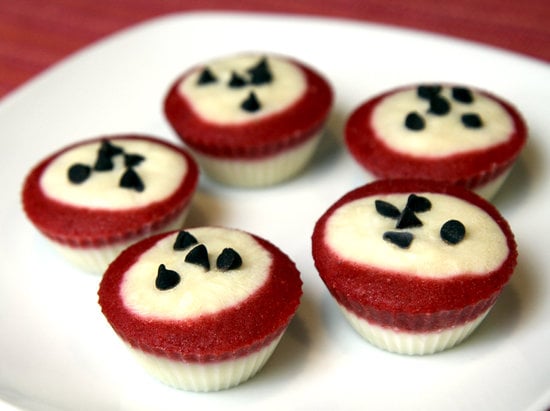 On those especially hot days, you'll love these frozen yogurt cupcakes [10]. At only 30 calories a pop and made with fresh fruit, these treats are a much healthier alternative to ice cream.
Chilled Vegan Double Chocolate Torte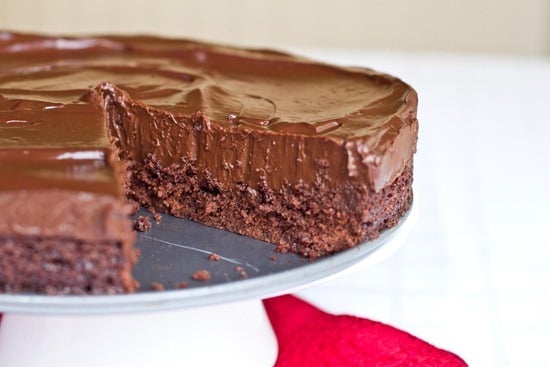 This chilled double chocolate torte [11] from Oh She Glows looks amazing! What's even more extraordinary is that this dessert is vegan and does not require you to turn on the oven. Unbelievable.
Frozen Banana Pops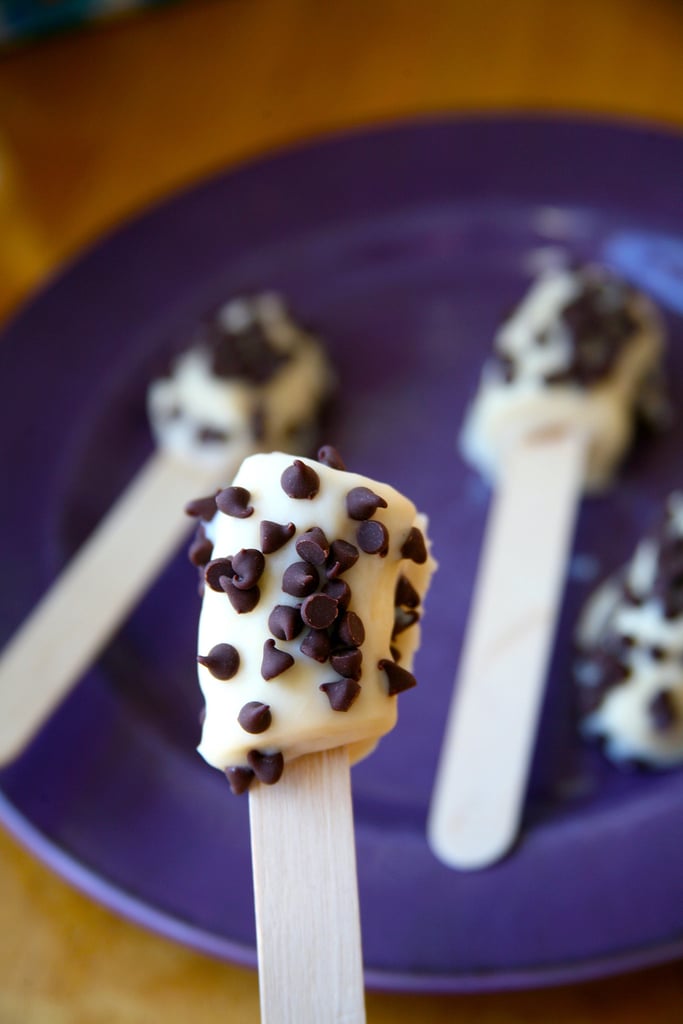 frozen banana pops [12] are the definition of hassle-free dessert. These three-ingredient goodies are easy to make and, not to mention, are easily consumed.
Strawberry-Banana Recovery Popsicles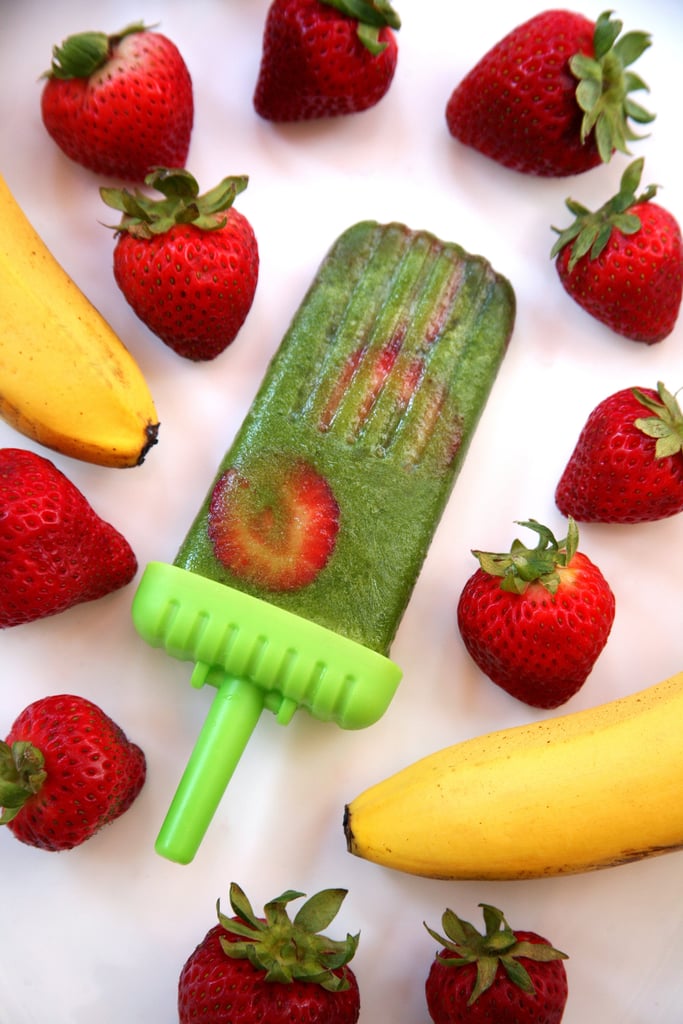 Popsicles are a great way to rehydrate after a long run or as a postdinner snack for Summer. These strawberry-banana frozen treats [13] contain protein powder, coconut water, and soy milk.
Vegan Chocolate Salted Caramels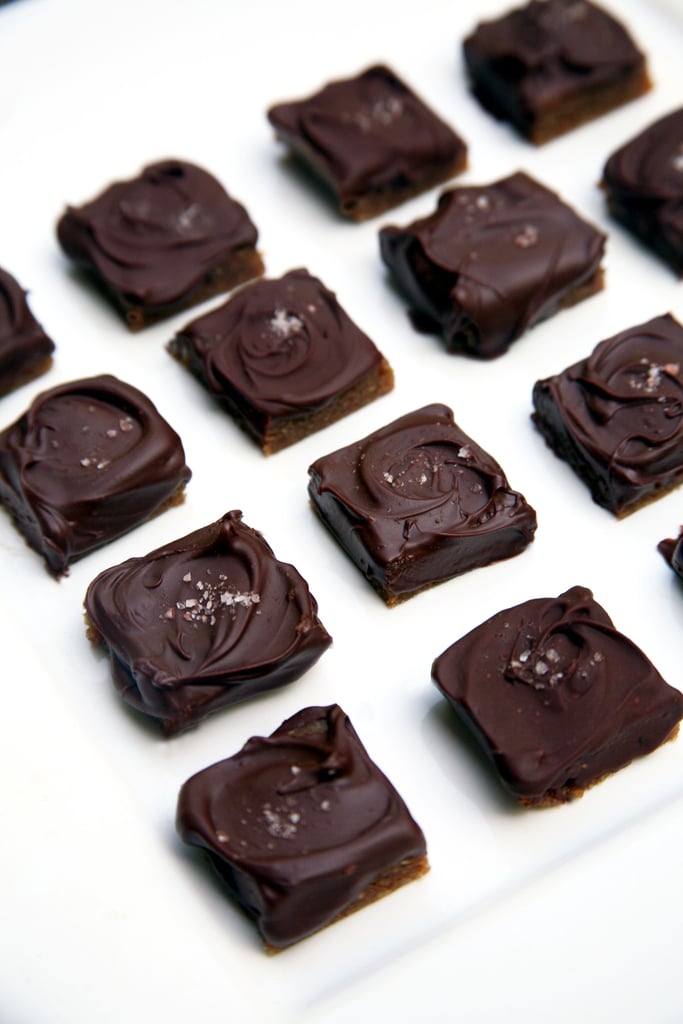 You won't be able to resist having just one of these chocolate salted caramels [14]. At only 60 calories a pop, you'll have no regrets in eating the sweet, chocolaty, and chewy treat.
Gooey Apple Pecan Bars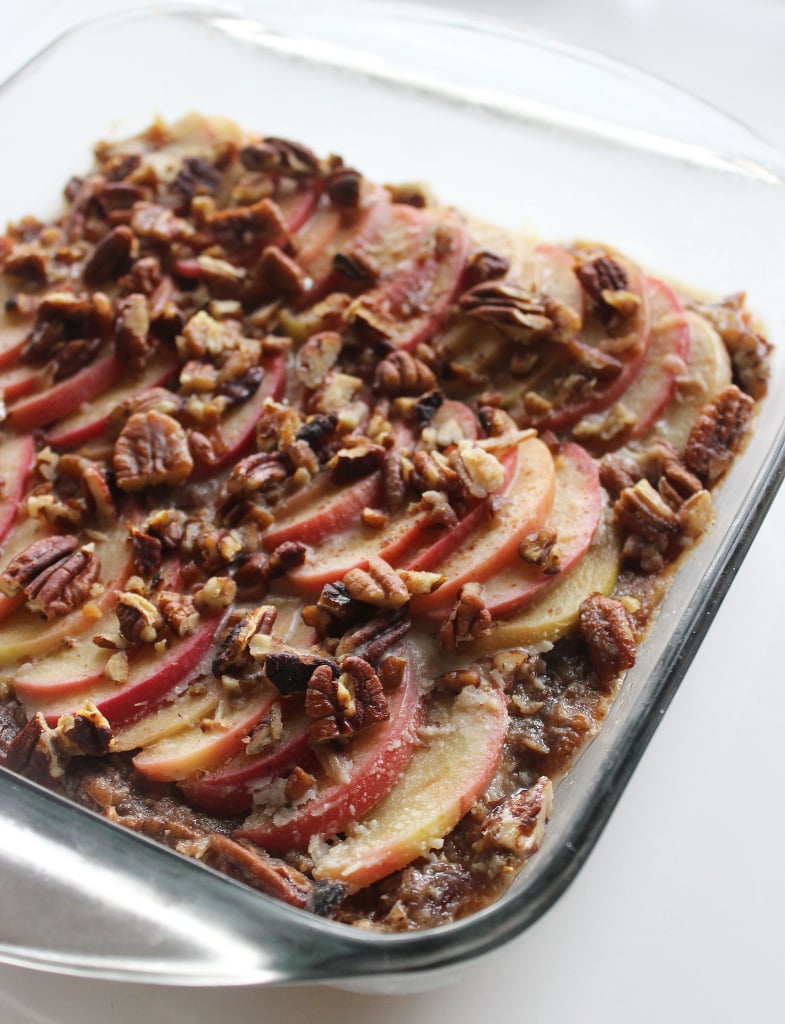 For a nondiary sweet dessert, these ooey-gooey pecan bars [15] are your go-to recipe. The natural sugar in this treat comes from raw honey and dates, keeping your diet as clean as possible.
Watermelon Strawberry Mint Popsicle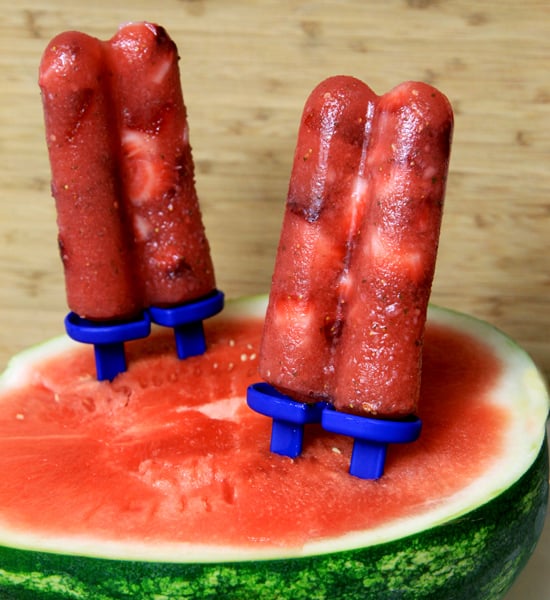 For a cold, refreshing, and seasonal popsicle, look no further than these 31-calorie watermelon strawberry popsicles [16]. With just a hint of mint, these light treats are easy to make and low in calories. Added bonus: they only call for three ingredients. Score!
Vegan Chocolate Mousse Cups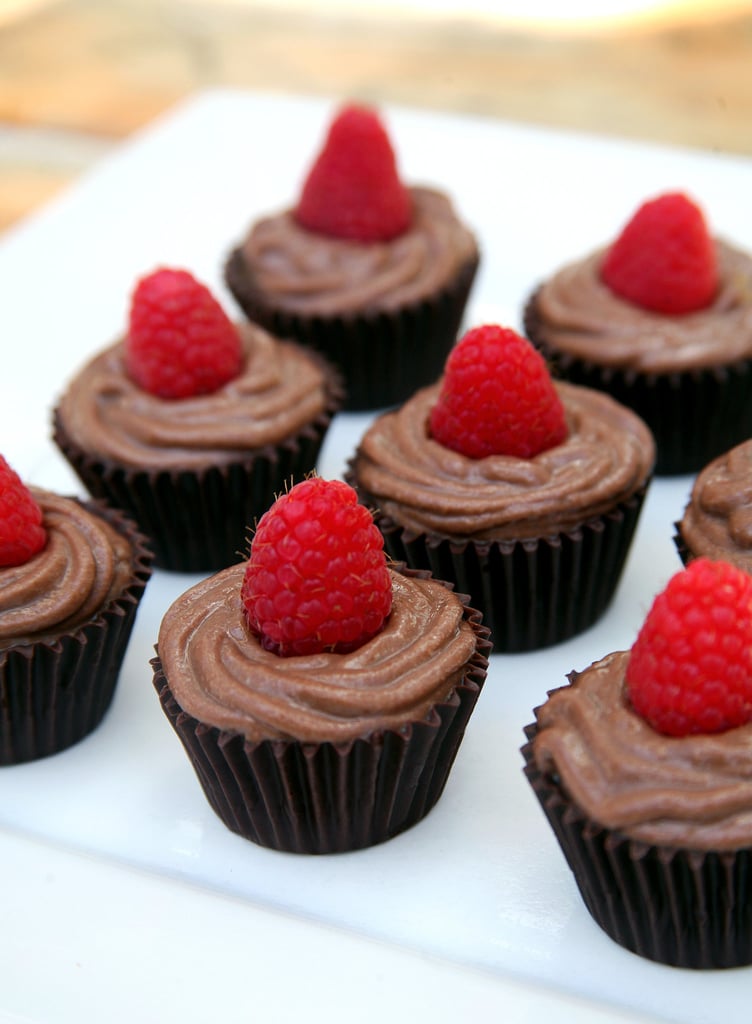 Aside from how pretty they look, these vegan chocolate mousse cups [17] also taste like little drops of heaven. There's no part of this creamy dessert that isn't edible.
Paleo Nut Clusters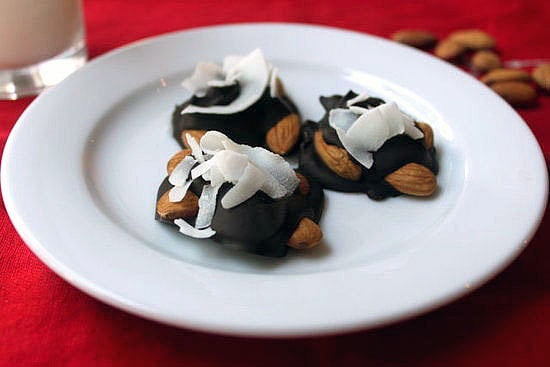 With only three ingredients, our Paleo nut clusters [18] are a cinch to make. Gluten-free, vegan, and Paleo — everyone on your list will love these.
Single-Serving Vegan Banana Bread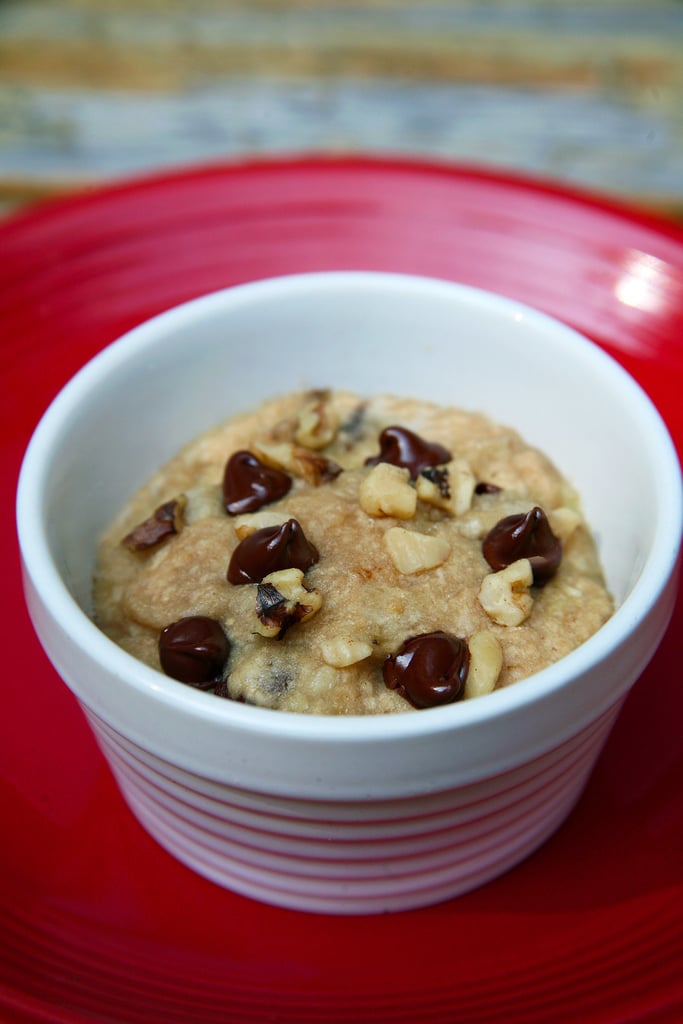 This vegan banana bread [19] is just under 200 calories, and because it's a single-serving size, you won't be tempted to overindulge.
Raspberry and Pineapple Chia Popsicle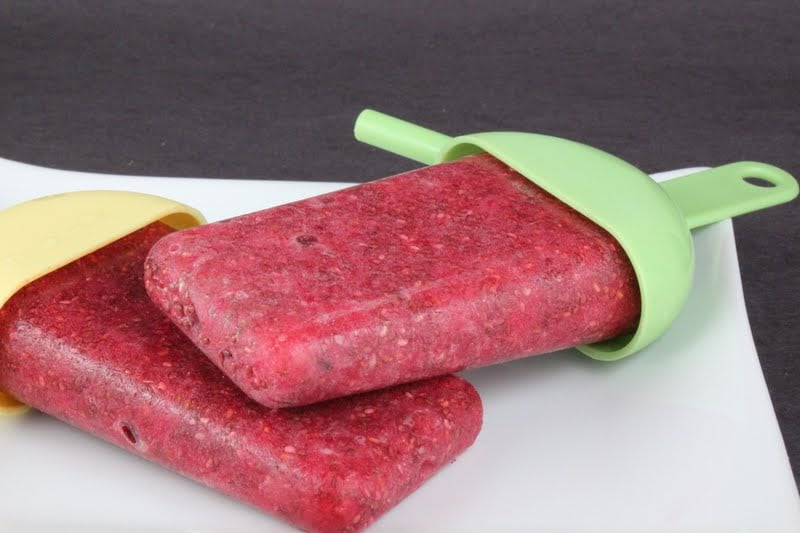 Chia seeds add a unique texture to these berrylicious pineapple pops [20] that are high in fiber and full of vitamins.
No-Bake Watermelon Cake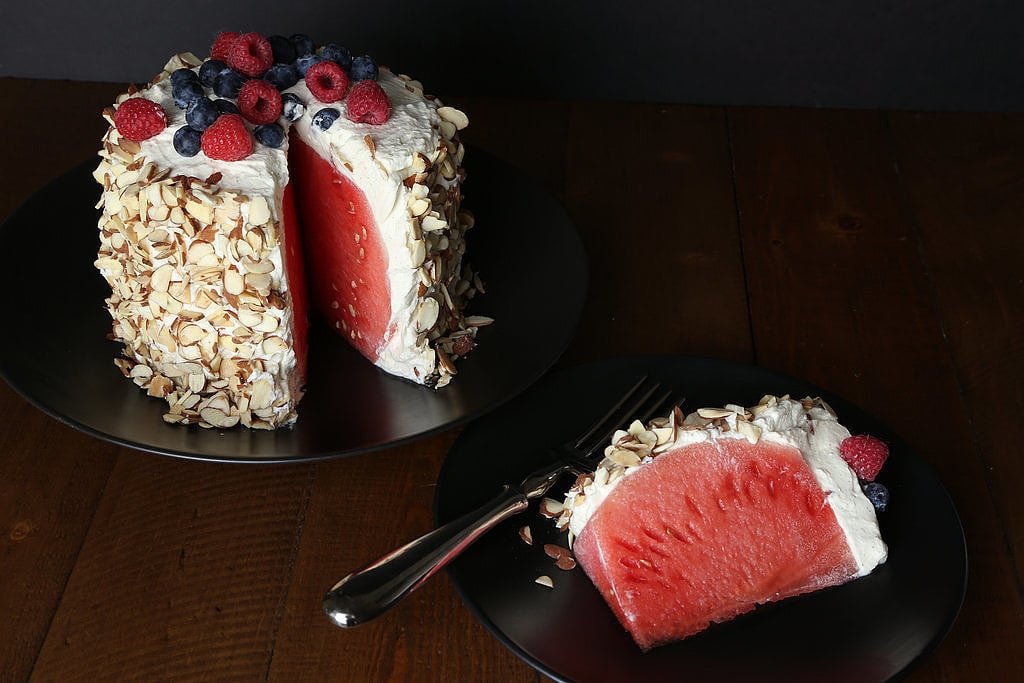 Certain occasions call for a festive cake, but on a hot day, this crowd-pleasing no-bake watermelon cake [21] hits the spot. Each sweet slice is lower in calories than traditional cake — it's a highly hydrating treat.
Mango Ice Cream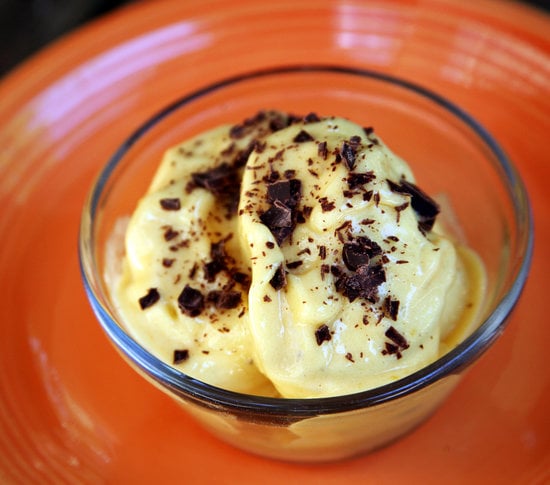 With zero saturated fat or cholesterol and no added sugar, each 150-calorie serving of vegan mango ice cream [22] also offers almost five grams of fiber. This tropical treat will become your new Summer go-to dessert.
Chocolate Sunbutter Cups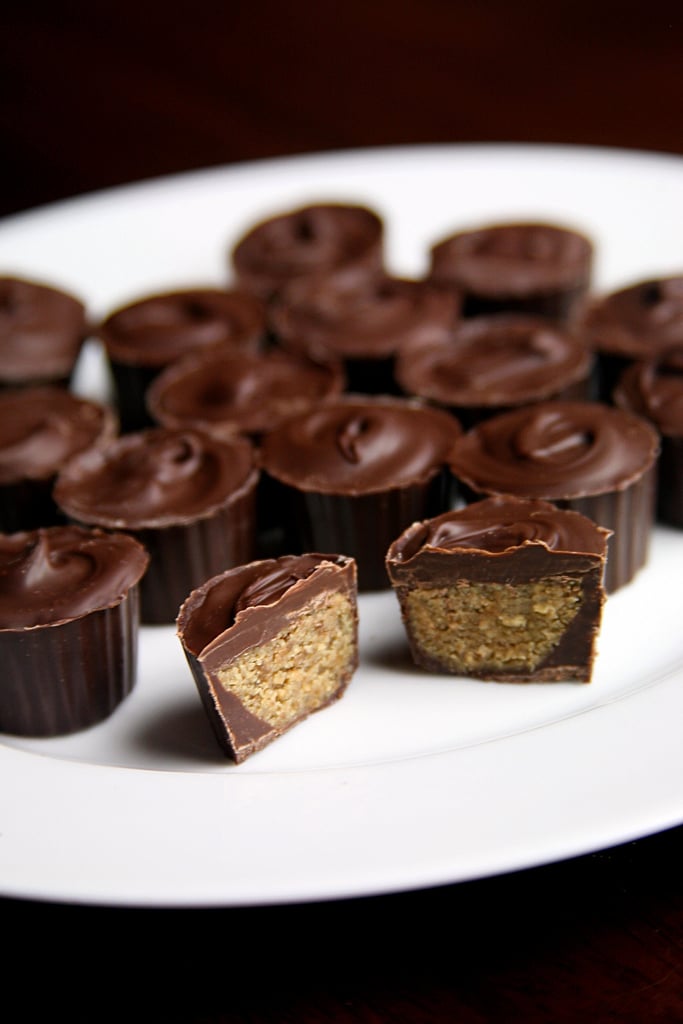 Meet the Reese's Peanut Butter Cup's healthier twin, the chocolate sunbutter cup [23]. These nut-free chocolate cups are filled with sunflower seeds and date mix, giving the candy a decadent taste.
Peanut Butter Banana Ice Cream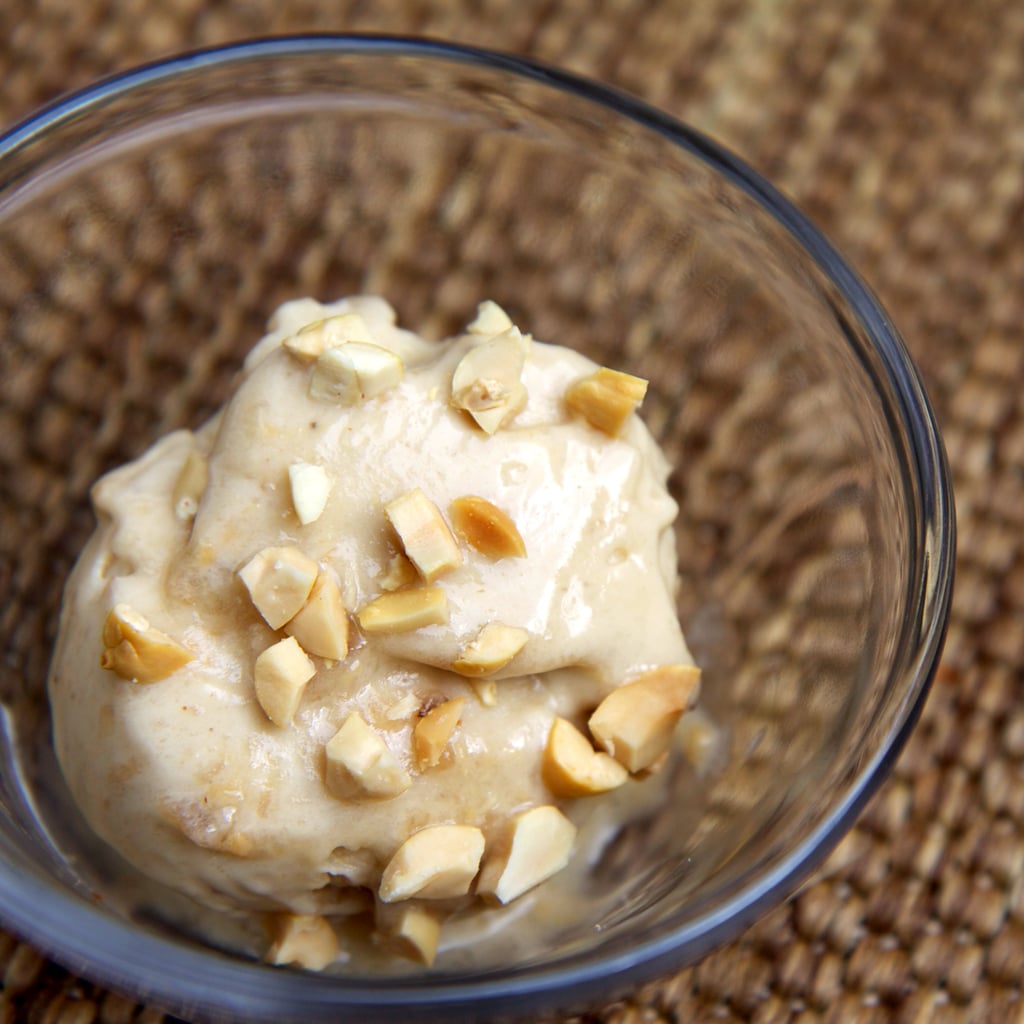 Make the most of ripe bananas with this peanut butter and banana vegan ice cream [24] — it's a sweet and just-as-refreshing alternative to traditional ice cream and only 150 calories. As an added bonus, each serving contains over three grams each of fiber and protein.
Strawberry Banana Creams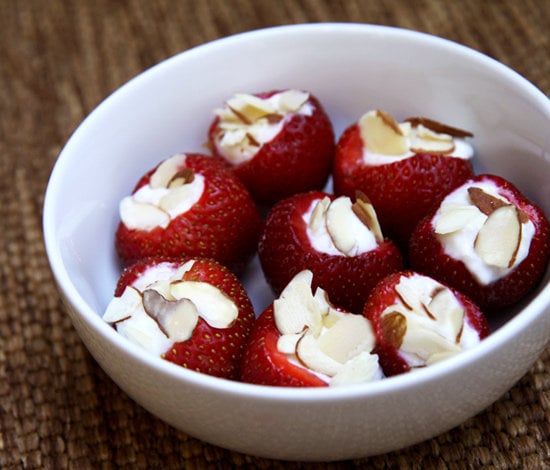 You only need four ingredients to make these low-cal creamy strawberry poppers [25]. One serving of eight stuffed strawberries contains only 150 calories.
Smudgies
You might not guess it from the picture, but smudgies [26] are actually a frozen treat, which makes them perfect for all this hot weather. What is a smudgie, exactly? Bananas and peanut butter mixed together, smashed between two graham crackers, and then frozen. It's always the simple things that taste the best.
Vegan Chocolate Ice Cream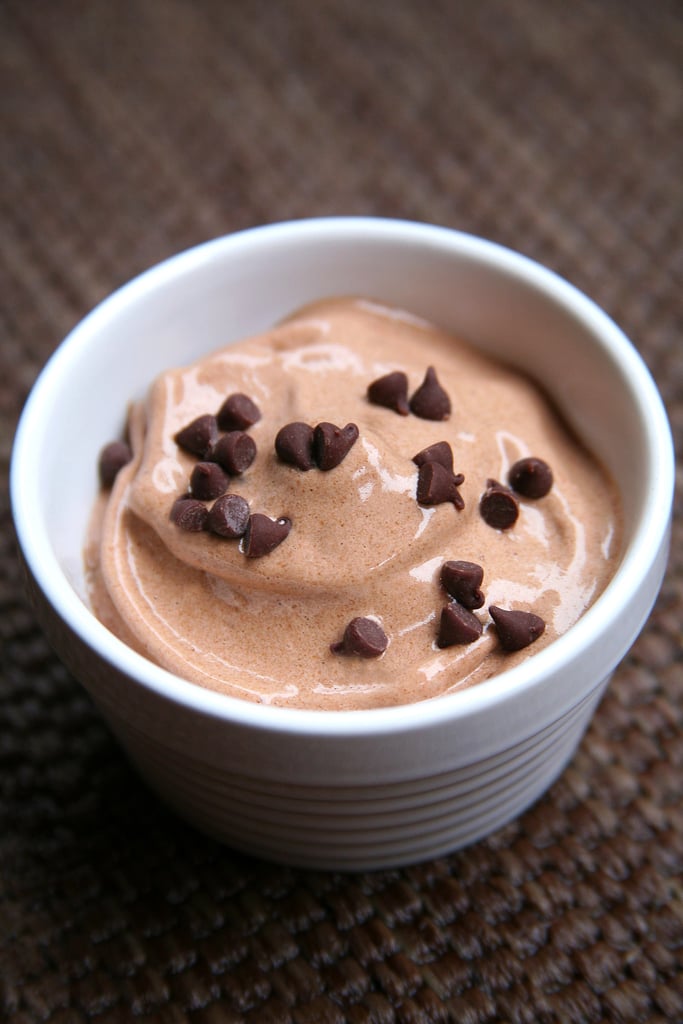 This three-ingredient vegan chocolate ice cream [27] is the ideal creamy treat when you're in need of a light and sweet treat stat.
Mango Chia Popsicles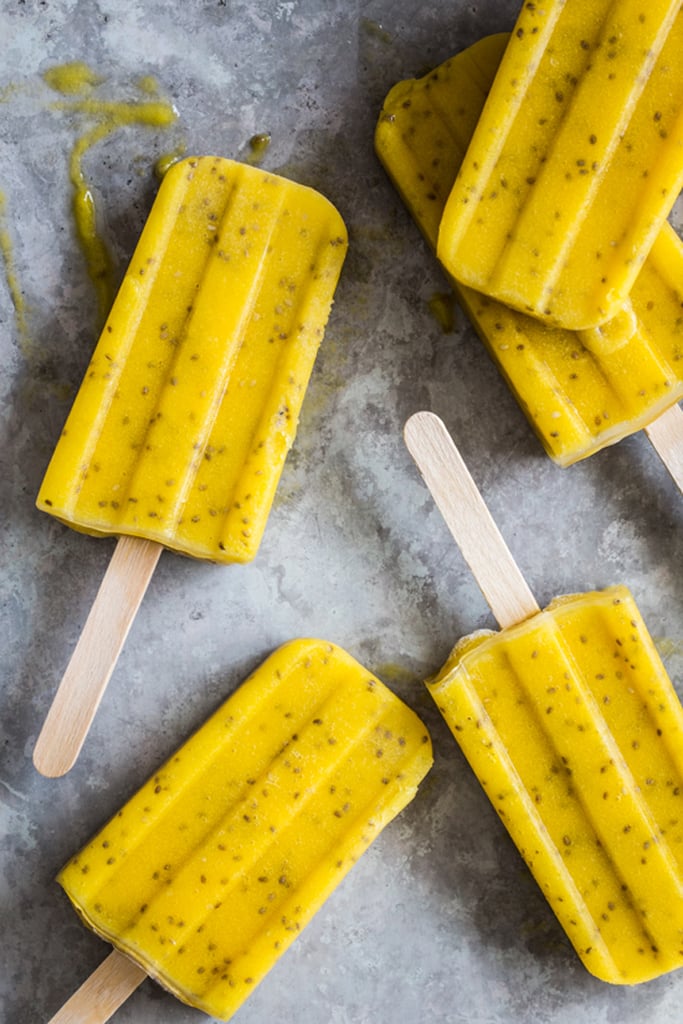 Cool off with fiber-rich (and totally delicious) mango chia popsicles [28]. This tropical treat will be a hit with all your Summer BBQ guests.
Vegan Snickers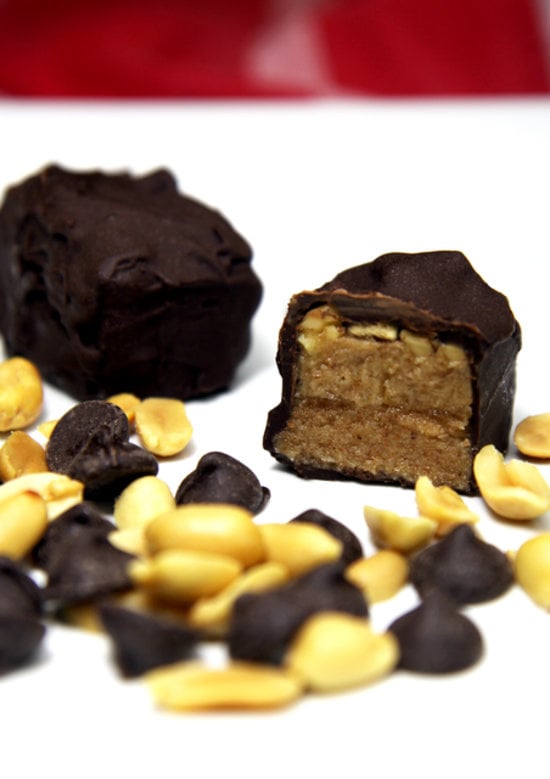 Skip all that sugar and hydrogenated oil in store-bought candy bars by making your own vegan Snickers [29] at home. Need to cool off? Pop them in the freezer before enjoying!
Vegan Cherry Chocolate Chip Ice Cream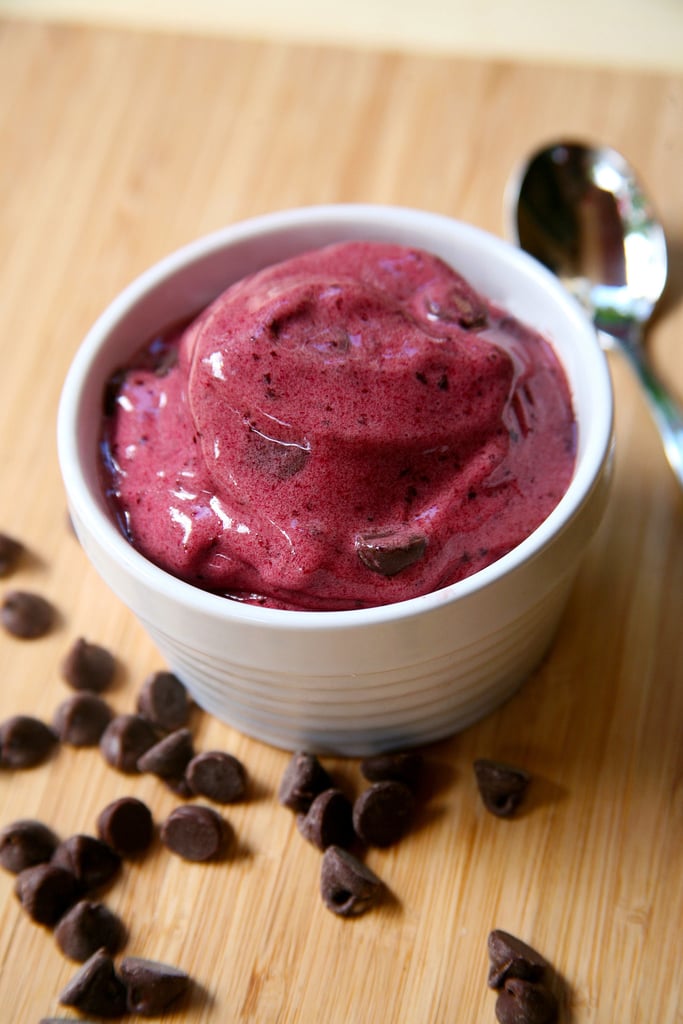 Made with just four ingredients the cherry chocolate chip ice cream [30] is a guilt-free dessert that's filled with antioxidants and potassium.
Frozen Yogurt Bites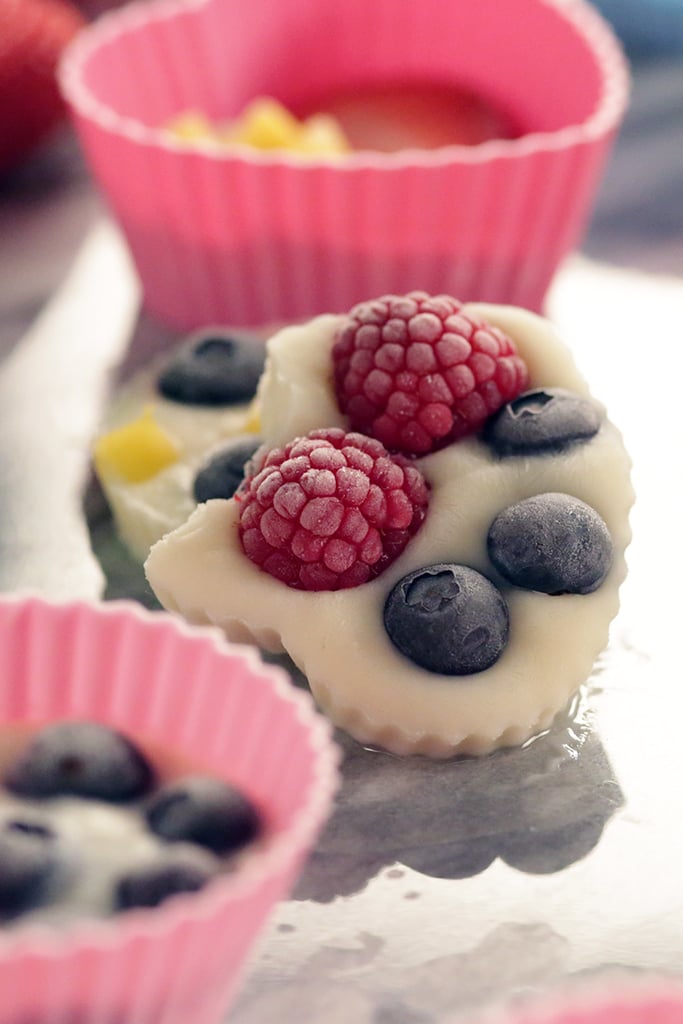 For a healthy dessert that's both parent and kid approved, you'll have to go with these frozen yogurt bites [31]. All you need are your favorite fruits and yogurt.
Ginger Limeade Granita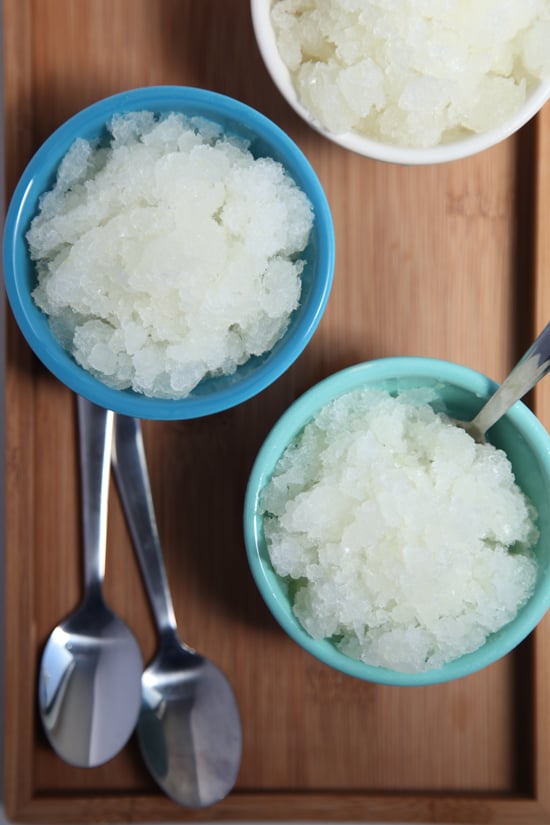 We know about the health benefits of ginger [32], so incorporating it into a delicate, Summer dessert is a win-win for everyone. The ginger limeade granita is as refreshing as it looks and only requires three ingredients: ginger simple syrup, lime juice, and water.
3-Ingredient Chocolate Pie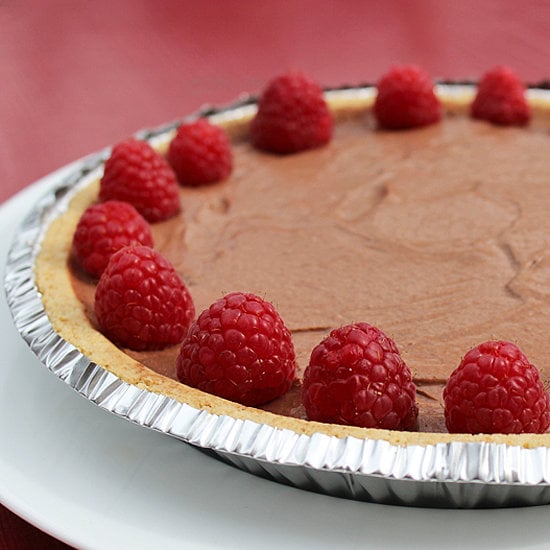 For a creamy, smooth, and vegan-friendly dessert, this three-ingredient chocolate pie [33] takes the cake. The sweetest part of the deal is that it's fewer than 150 calories per slice. Top it off with your favorite seasonal berries to make your slice even better.
Peanut Butter Crisp Balls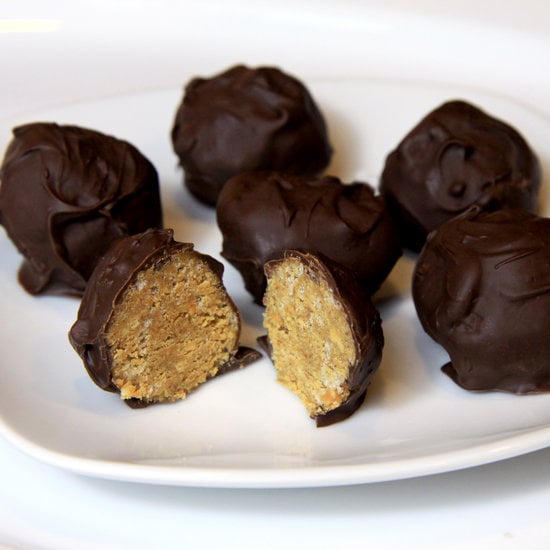 Crispy, crunchy, and chocolaty, no one will believe these peanut butter crisp balls [34] are vegan!
Raw Vegan Fudge Brownies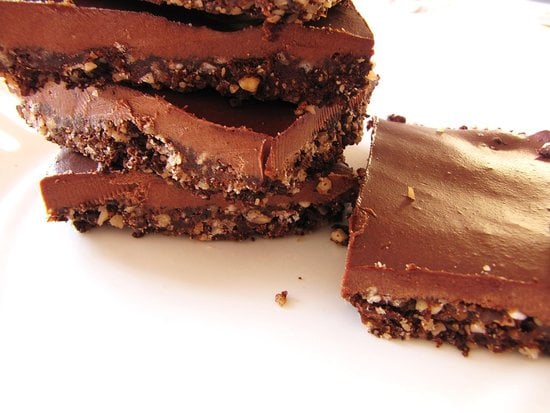 Raw, vegan, and no-bake? Yep, these fudge brownies [35] have it all — they're even gluten free! The raw cocoa in this recipe brings a boost of antioxidants, and the almond butter, walnuts, and almonds deliver a hit of protein.
Vegan Banana (Spinach) Ice Cream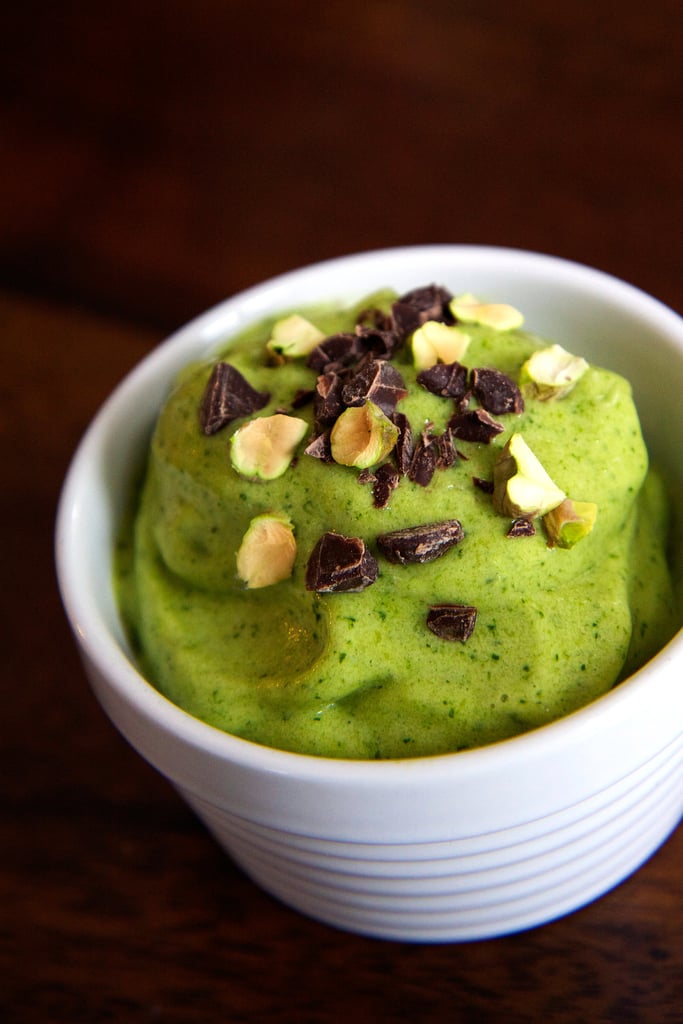 Green-smoothie-lovers, we found the ice cream recipe you'll want to eat for dessert every night this week. Made with frozen banana, mango, pineapple, and spinach, the creamy and sweet ice cream [36] is only 160 calories and offers 5.4 grams of fiber.
Apricot Balls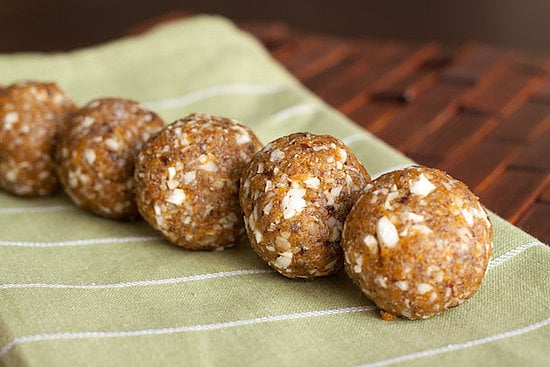 The fruity factor of these no-bake apricot balls [37] helps up antioxidant levels. Besides being an in-season cookie for the Summer, they're also full of fiber.
Chickpea Cookie Dough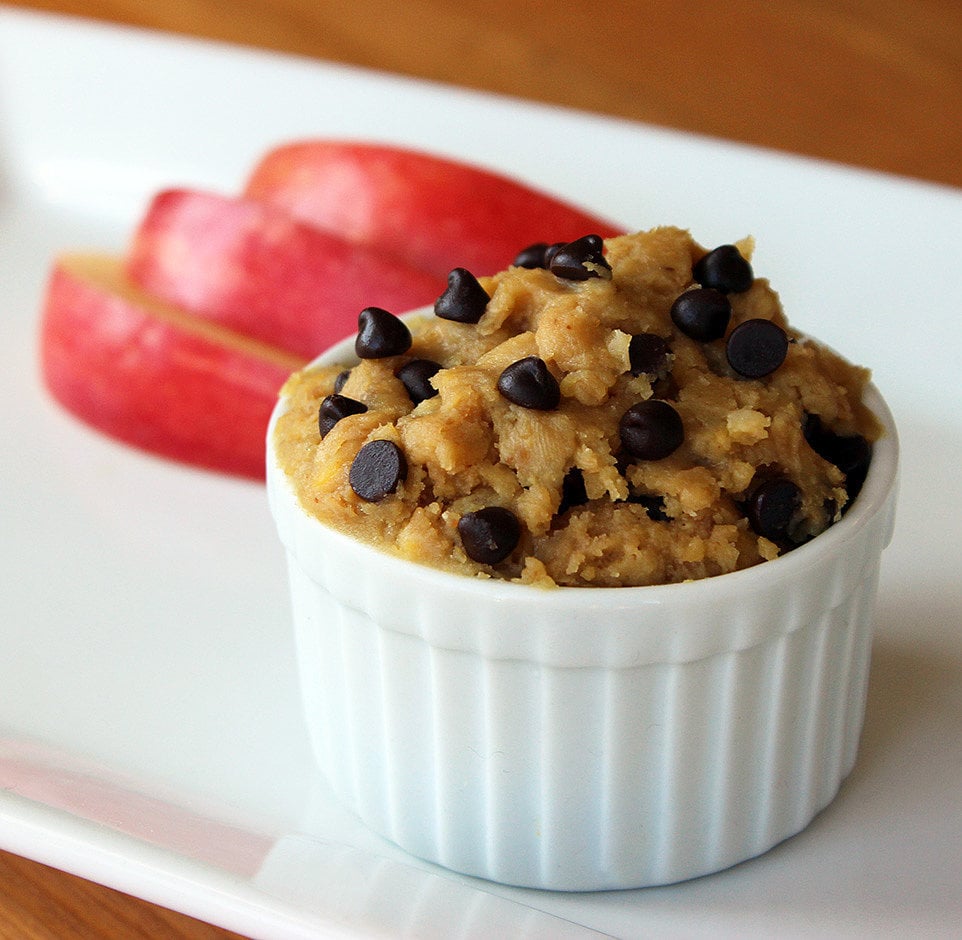 Whether you eat it with a spoon or serve with apple slices and pretzels, this chickpea cookie dough [38] will be your latest health obsession. This vegan and gluten-free snack is high in fiber and protein.
Vegan Chocolate Mousse Strawberries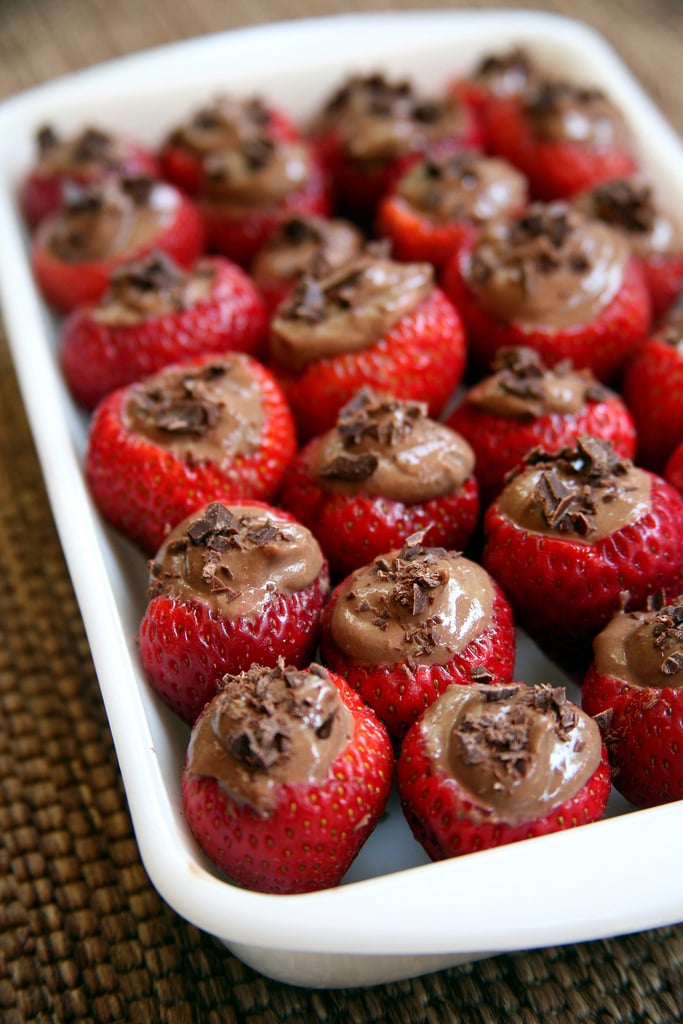 Even nonvegans will love these bite-sized strawberry chocolate mousse treats [39]. The secret to making the mousse is with silken tofu and chickpeas.
Crispy Vegan Peanut Butter Balls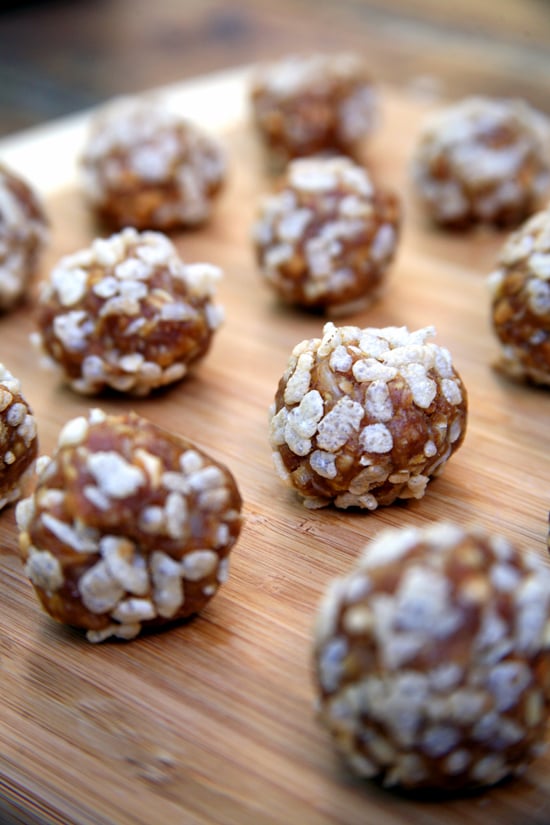 When it comes to no-bake desserts, cookie balls reign supreme. Our peanut butter balls [40] are made with all-natural peanut butter, wheat germ, rolled oats, and coconut, so they're a healthy treat you can enjoy anytime, and they double as an energy bar.
Mini Strawberry Cheesecake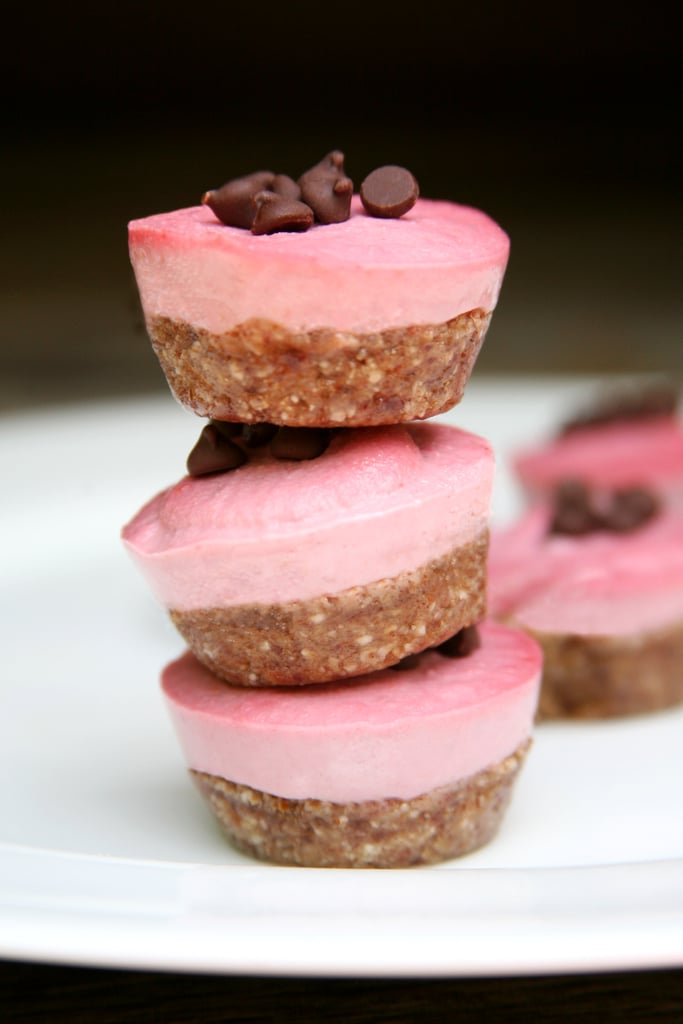 Creamy and fruity, these mini strawberry cheesecakes [41] are the perfect dessert to make in warm weather. They're dairy- and gluten-free, so your friends with dietary restrictions will love you for making a treat they can eat!