Healthy Asparagus and Salmon Snack
Snack Smarter: Asparagus and Salmon Bundles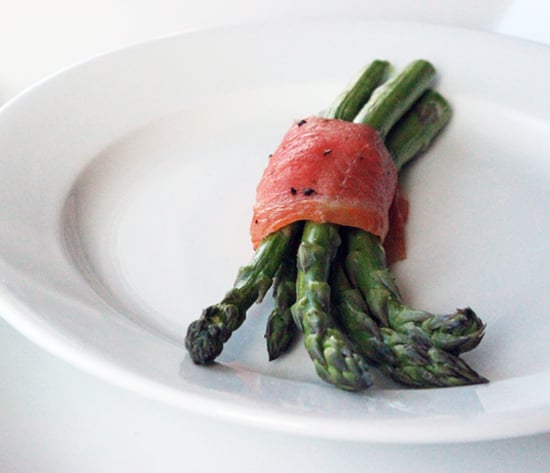 Asparagus and salmon combine their superfood powers to create one delicious and nutritious snack that offers more than 10 grams of protein per serving. These spear bundles may look fancy, but their prep is a no-frills process: they can be cooked ahead of time and stored in the fridge to enjoy later. If you're ready to elevate your Spring snack routine, keep reading for this smart and simple recipe.
Asparagus and Smoked Salmon Bundles
From Giada De Laurentiis, Food Network
Ingredients
1 bunch asparagus, ends trimmed (about 20 spears)
1 tablespoon olive oil
Pinch kosher salt
Pinch freshly ground black pepper
4 to 6 ounces thinly sliced smoked salmon
Directions
Preheat the oven to 400˚F.
Lay the asparagus on a foil-lined baking sheet. Drizzle with olive oil and sprinkle with salt and pepper.
Roast until cooked and starting to brown around the edges, about 10 minutes.
Remove from the oven and transfer to another baking sheet to cool.
Once the asparagus spears have cooled, wrap four or five spears together with one slice of smoked salmon. Repeat with the rest of asparagus spears and salmon slices.
Makes four asparagus bundles.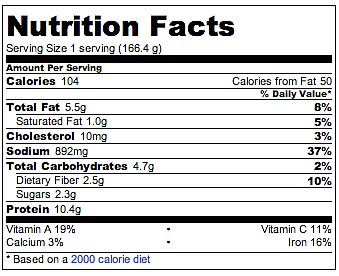 Information
Category

Snacks

Cuisine

North American