Healthy Bachelorette Party Ideas
Skip the Shots: Healthy Bachelorette Party Ideas
If booze and male strippers don't sound like your idea of a good time, buck tradition by celebrating your bachelorette party in a healthy — but fun! — way instead. Here are a few ways to bond with your girlfriends while also burning calories along the way.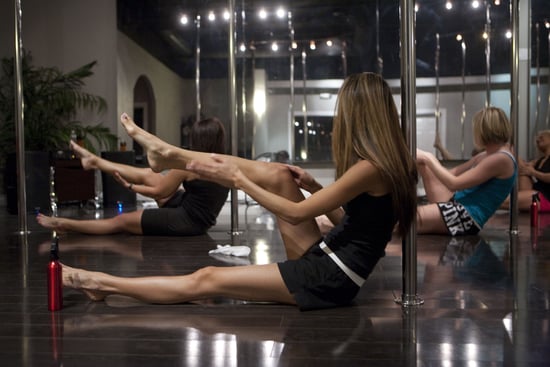 Say om: Gather up your mats and have a private yoga class; it's a great way to enjoy the company of your gal pals while also de-stressing. Add ayurvedic spa treatments or mehndi painting to the evening for a complete yogic theme. Then end the night with dinner at a nearby restaurant or opt to cook together in your own home.
A morning sweat session: If strength training is more your style, invite your friends to an outdoor bootcamp workout. You'll sweat and bond over push-ups and lunges, but don't forget to celebrate afterward! Once the workout is over, nurse sore muscles with a mimosa-filled brunch.
See even more ideas for a healthy bachelorette party after the break.
Take it off: Get sexy with a striptease fitness class, like Sheila Kelley's S Factor. Together you'll learn moves that'll work your core, agility, and balance. If the idea of spinning around a pole has you nervous, don't worry, the lights will be turned down low to keep you from feeling self-conscious.
Runaway bride: Plan a running weekend and start the bachelorette party off with a 5k, 10k, or run of your choice. To recover, pamper yourselves for the rest of the weekend with pedicures, massages, and spa treatments.
Make like a bird: Whether it's a trampoline gym or trapeze school, get your girlfriends together for a little time spent flying through the air. If you're not sure what to expect, check out our firsthand accounts of a trapeze class and trampoline gym.
Was your bachelorette party healthy and fit or full of debauchery? Tell us in the comments section below.