Healthy Beach Tips
Healthy Survival Guide: 7 Simple Tips For a Happy Beach Day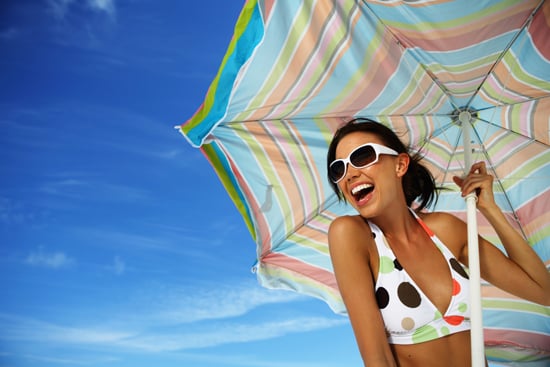 Summer is nearly here, meaning beach season is also upon us! Loading up the car and heading to the beach with friends and family is one of those activities that never gets old, but planning ahead can make the whole process even more enjoyable. If you want to stay healthy and happy while soaking up the sun, then here are seven simple tips to help you on your mission.
Pack healthful snacks: You may be tempted to chow down on junk food at the beach, but just say no; those few minutes of salt- or sugar-filled bliss just aren't worth it. Check out foods to avoid before the beach, and pack some healthful snacks to keep you satisfied throughout the day.
Load up on sunscreen: The Summer heat makes for a fun time at the beach, but the sun can prove to be unexpectedly strong. Don't just grab the first bottle of SPF you see at the market; make sure to choose the best sunscreen in order to keep your precious skin safe. Be sure to apply it 30 minutes before you head into the sun, and lather up every two hours for optimal protection.
Stay safe in the waves: Be sure to situate yourself close to a beach lifeguard, especially if you're planning on hanging out in the water all day. It's easy to get caught up in all the fun and forget to check the water conditions, but make a point to do this as soon as you get to the beach. Whether there's a rip current, sea lice, or jellyfish warning, making the point to check what's happening in the water will help you stay alert if necessary.
Try to get moving — even if it's just for a few minutes: It's tempting to just lounge on the sand with a drink and a ton of magazines all day, but getting up and moving for a few minutes will keep you feeling energized and upbeat. If you're not sure where to start, then check out these easy ideas for having fun and staying active at the beach.
Keep reading for three more healthful beach tips.
Cover up when necessary: Soaking up the sun can be amazing, but you've also got to know when to call it quits. Be sure to bring big hats, sunglasses, and dark clothing to protect your precious skin. If you've got the room, then bring a beach umbrella, as well! It's a great way to stay cool and set up an easy-to-find meeting spot for family and friends.
Hydrate, hydrate, hydrate: Bring on the H2O! Just one cute water bottle isn't going to be enough to support your hydration all day long. Under normal circumstances, women need about 91 ounces of water a day, or 2.7 liters, to stay adequately hydrated. But when you're outside or working out, that number needs to be even higher! Consider bringing a big cooler or gallon jug to keep everyone going all day long.
Have a first-aid kit handy: While lifeguards should have necessities on hand, sometimes things don't always go as planned. It's best to bring a kit yourself to ensure that any minor mishaps don't ruin the day. The first-aid kit essentials you should absolutely have on hand are aloe vera, bandages, tweezers, and antihistamine.
Do you have a healthy beach tip you live by? Share below and join the conversation!