Healthy Bellini Drink Recipe
Healthy Holiday: Giada De Laurentiis's Healthy Cocktail!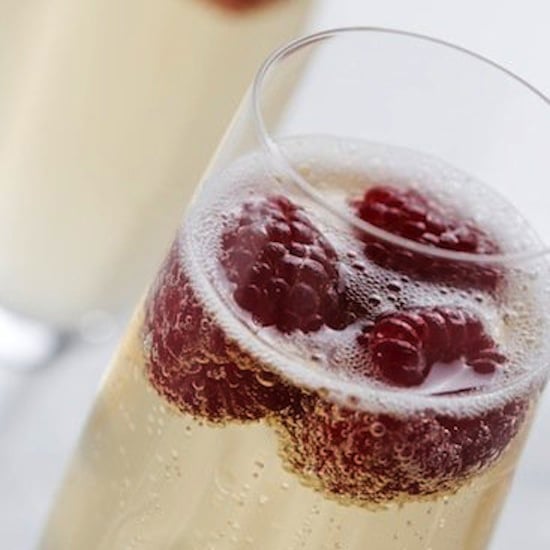 We're in the final push of the holiday season, but there is still some celebrating to do — a few champagne toasts included! That being said, ring in 2013 on a healthy note with Giada De Laurentiis's favorite healthy indulgence: fruit-filled Bellinis. In an exclusive POPSUGAR interview, Laurentiis shared a few tips and tricks on how to enjoy this tasty treat during the most tempting time of the year.
The champagne- and fruit-filled Bellini, unlike most sugary cocktails, is a low-calorie option (only 78 calories per four-ounce serving), while fruit is filled with fiber and antioxidants. You can have the best of both worlds by blending a bag of frozen fruit with two tablespoons of sugar in a food processor, then adding a spoonful or two to a flute of champagne. If you are hosting guests, then consider making a Bellini bar with a a variety of fruit purees. Giada recommends raspberry, blueberry, and the classic mango. Finish off your party with light appetizers that aren't bread-heavy, like this spicy chipotle hummus dip served with veggies. Cheers!