Healthy Blueberry Almond Cake
Healthy Recipe: Blueberry Coffee Cake
Sunday being Mother's Day (a perfect breakfast in bed opportunity), I wanted to share the recipe for this tasty blueberry coffeecake. I took my own advice and replaced sour cream with nonfat yogurt, and the cake was wonderfully moist while still low in fat. Baked with blueberries both inside and topping the cake, the flavor of the berries shines. The streusel topping, featuring cinnamon and cardamom, dresses up the cake. Serve this cake with scrambled eggs and slices of cantaloupe and you have a tasty brunch and a well-balanced meal.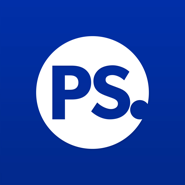 Ingredients
Nonstick cooking spray
2 tablespoons plus 1 cup whole wheat pastry flour, divided
1/4 cup light brown sugar or sucanat
2 tablespoons butter, cut into small pieces
1/2 teaspoon ground cinnamon
1/4 teaspoon ground cardamom (optional)
1/2 cup all-purpose flour
1/4 cup sugar
2 teaspoons baking powder
1/2 teaspoon baking soda
1/4 teaspoon salt
1 cup nonfat plain yogurt
1 teaspoon vanilla extract
2 eggs
2 cups fresh or frozen, thawed and drained blueberries, divided
1/3 cup sliced almonds
Directions
Preheat oven to 350°F. Grease a 9-inch round cake pan with cooking spray; set aside.
Put 2 tablespoons of the whole wheat pastry flour, sugar, butter, cinnamon and cardamom in a small bowl and mix together with a fork or your fingers until well combined and mixture is in large clumps; set streusel aside.
Put remaining 1 cup whole wheat pastry flour, all-purpose flour, sugar, baking powder, baking soda and salt in a large bowl and stir to combine; set aside.
In a medium bowl, whisk together yogurt, vanilla and eggs then pour into bowl with dry ingredients and stir until combined.
Gently fold in 1 cup of the blueberries.
Spoon batter into prepared pan and sprinkle reserved streusel over the top. Scatter remaining 1 cup blueberries over the streusel then top with almonds.
Bake until a toothpick inserted in the center cake comes out clean, 30 to 40 minutes. Once cooled, loosen edges of cake and transfer to a plate. Cut into slices and serve.
Serves 12
Per serving (about 3oz/81g-wt.): 150 calories (40 from fat), 4 g total fat, 1.5 g saturated fat, 40 mg cholesterol, 210 mg sodium, 23 g total carbohydrate (3 g dietary fiber, 9 g sugar), 5 g protein
I think this cake really makes 8 to 10 servings, which increases the caloric load per slice.
Information
Category

Breakfast/Brunch

Cuisine

North American