Healthy Body Image
Do You Have a Healthy Body Image?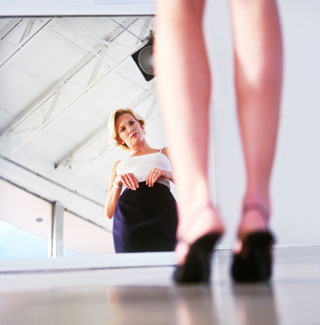 After enduring two pregnancies and two labors, the way I thought about my body completely changed. Yes, I was amazed how my body accommodated my growing children, but the changes in my body image were both more subtle and more profound. After seeing my oldest, at the time just over two years, imitate me and frown at her own image in the mirror, I went cold turkey and stopped criticizing my body. Ending the constant internalized litany of my physical shortcomings actually helped me like my body. Then seeing my girls imitate their mommy by participating in their first triathlon earlier this Spring made me love what my body can do, the distances it can endure, and how a body in motion can inspire two little girls to run, bike, and swim.
As you can tell, my body image has improved with age and I can honestly say I have a healthy body image. This was unfortunately not always the case, which leads me to wonder about you all.