Healthy Chocolate Snacks
4 Ways to Add More (Yes, More!) Chocolate to Your Diet
Chocolate needn't be confined to an occasional after-dinner dessert. If you do it right, the antioxidant-packed food can actually be an important addition to your daily diet — it can lower blood pressure, increase endurance, and relieve stress, among other benefits. Whether you want to an extra dose of nutrition to your diet (deliciously!) or just need a sweet treat that doesn't undo your diet, you'll find what you need with these healthy chocolate snacks.
Chocolate Almond Quinoa Strawberries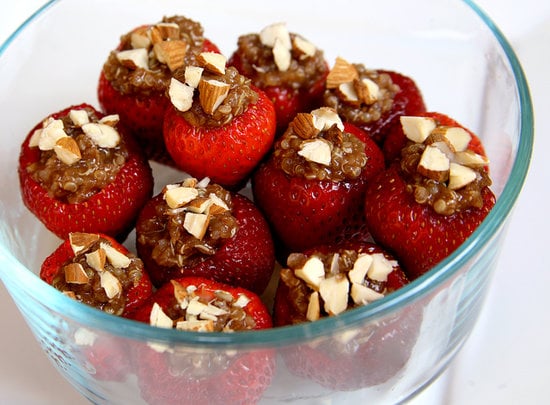 Chocolate-covered strawberries have nothing on this sweet snack. A six-strawberry serving of these chocolate almond quinoa stuffed strawberries is only 118 calories and offers a good amount of fiber and protein.
Paleo Chocolate Almond Clusters
These dark chocolate and almond nut clusters are possibly the perfect snack for your sweet tooth. They're easy to make (and to make ahead), low in calories, and are the perfect size for snacking on one or two in between meals. These treats are also gluten free, vegan, and Paleo!
Chocolate Superfood Smoothie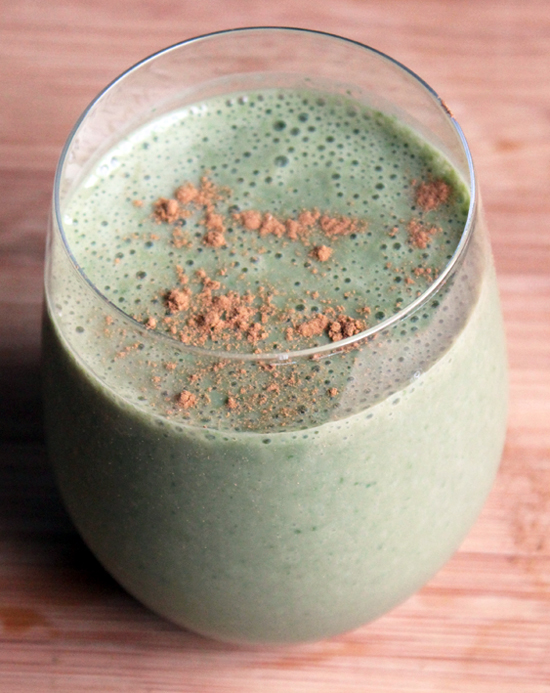 This green drink is hiding something delicious. You'll only taste the chocolate almond milk — not the cup of nutrient-packed spinach that's also blended into this spinach chocolate superfood smoothie.
Vegan Almond Butter Cups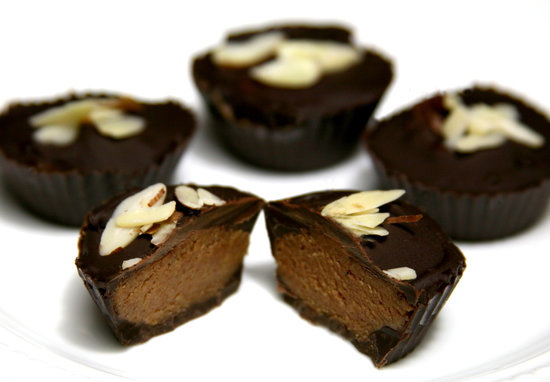 Sometimes, you just need something sweet to beat the afternoon slump. Keep these vegan almond butter cups on hand so you can reach for an 86-calorie treat instead of heading to the vending machine.