Healthy Competition During Workouts
Your Competitive Edge: Revive Your Workout From the Outside In
If you normally thrive in a group setting, a little healthy competition can refresh tired workouts and encourage you to set new fitness goals. Taking a competitive stance can help push you past perceived limitations, teach you about your body's abilities, and help you make the most out of every workout.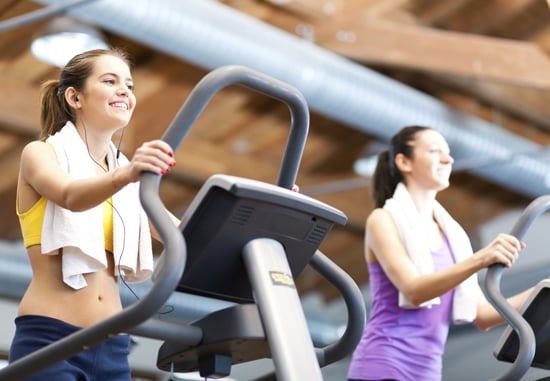 Constantly comparing your body to peers is not the goal here; this is all about fitness motivation! When you see someone working out hard and pushing their body to the max, allow it to inspire you. Keep reading for three techniques to get a little competitive.
Pick a machine in a crowded area: When you're all alone in an empty gym, it's nice to have the space, but it can be tough to stay motivated. Make the most of the crowded hours at the gym, and choose a machine in a populated area. Whether you're on the elliptical, lifting weights, or on the treadmill, it's easier to kick up your speed or resistance when you see someone sweating and trying their best next to you. Remember that your best efforts might inspire others to keep moving too!
Find the regulars in your group classes: During the first few minutes of a group fitness class, scan the room and find the folks who seem in the know. Doing your best to keep up with the people in the front will push you along to stay connected to your workout — even when your list of obligations outside the gym starts to creep into your mind. And if you miss a step or lose your rhythm, you know where to look to get back on track.
Work out with a buddy: Getting fit with a close friend helps you stay committed to workout goals; you'll be far less likely to bail on a workout if you're letting down someone you love. But when it comes to the competitive side of things, it might be best to exercise with someone outside your inner circle. Strike up conversation with someone you always see at the gym or in your favorite class. This way, you'll know you're on the same page when it comes to the kinds of workouts you'd like to try.
Do you ever see your competitive side sneaking in during your workouts? Does it motivate you?