Healthy Concert Tips
No Panic at the Disco: Healthy Concert Tips
Summer concerts are an unparalleled experience. Between the music, the crowd, and the weather, it's a dreamy recipe for perfection. But while heading to check out your favorite bands can prove to be an awesome time, there are definitely some precautions to take beforehand to ensure that you have the most rocking time possible. No need to panic — here are some ways to plan ahead and things to consider when you're at the show!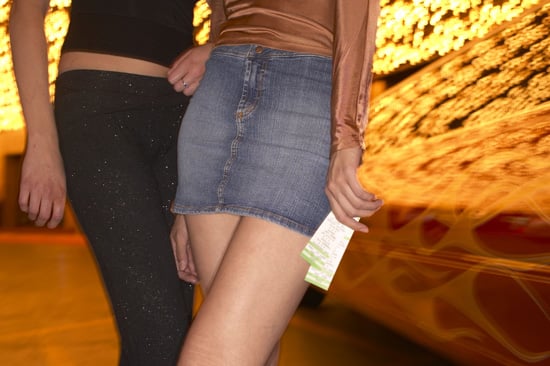 Keep your feet safe: You may be compelled to rock some serious heels or open-toe shoes, but it's best to put your feet first. You're going to be on your feet all night long, so give your dogs a break! If you can't give up the fashion factor, try to rock a lower-heeled boot or close-toed shoe with a little support. Not only will it take out the risk of someone stomping down on your toes, but your feet will also feel much better in the morning.
Dance, dance, dance: If you're with a rambunctious crew, you're sure to be making some moves. Making a conscious decision to keep dancing throughout the night will keep your spirits soaring and your cardio blasting. Plus, isn't this the best part of the concert experience?
Lay off the booze: Getting caught up in your rockstar moment can lead to constant grabbing for another beer or sugary cocktail. Not only are these drinks loaded with empty calories, but remind yourself that you've also got places to be tomorrow! Don't let friends just hand you drink after drink, and know when to cut yourself off.
Keep reading for two more healthy concert tips to keep you grooving!
Forget arena food: If you're heading to a big arena show, those foods can be incredibly tempting. With fries, hot dogs, and nachos galore, you're better off just saying no. Fill up on nutritious food before you leave home for the night, or opt for a healthier restaurant choice with friends before you go to the show. Planning ahead is key here.
Be sure to stretch it out: Dancing the day or night away is an awesome workout that deserves a stretch! You want to last throughout the night, and you don't want to pull anything that would pull back on your concert-going experience. We've got a great resource for you here with our concert stretching series that you can do between sets.